People are bombarded with literally thousands of advertising messages every single day. They're so overwhelmed they've started to subconsciously ignore the onslaught. There's even a name for it: banner blindness. Instead of reading and responding to traditional advertising, today's internet traveler wants something else—something useful and informative.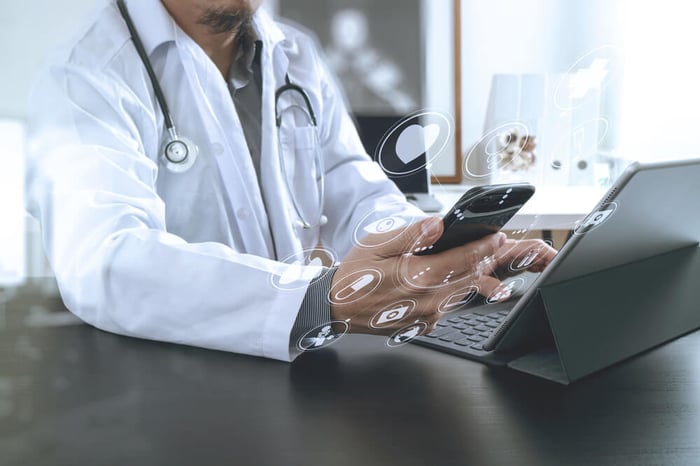 Enter inbound marketing. But does inbound marketing work for medical practices?
If you're ready to jump on the inbound bandwagon—or if you've already made the leap but you're not seeing results—the first thing you need to know is how inbound marketing works to drive traffic and generate leads.
What Is Inbound Marketing?
Most marketers put the majority of their marketing eggs in the outbound basket. Outbound marketing relies on interruptive techniques like advertisements, email blasts, printed literature and trade shows to push your message out to as many people as people. With outbound, you try to reach large numbers of prospects in the hope that a few of them will want your medical services.
Inbound marketing flips that equation on its head. Instead of pushing your message out to as many people as possible, you create targeted, useful content with a specific audience in mind. Then you use that content to pull patients in. With inbound, the goal is to get found organically as people conduct their own research process.
For example, if a young mom is searching for information about colic in babies, she might come across your blog post on Google. When she clicks on that link in the search results, she will land on your website, which has been strategically designed to create a positive user experience and move her from a visitor to a prospective patient (or lead). Because she trusts you as a source of information, she'll be more likely to come to you with her medical questions and eventually, the care of her baby.
It's brilliant, right? So why doesn't it always work?
5 Common Reasons Inbound Marketing Flops
The number one reason inbound marketing fails is that people don't understand what it's supposed to do or how to put it together. Once you grasp the basic premise, though, there are still some major mistakes that can sabotage your efforts. Let's take a look at five of the most common:
1. You're not writing for your patient personas.
Patient personas represent segments of your target audience: that mom with the colicky baby might be one, but she's only one. You might also want to reach moms of school-age children, people with elderly parents, middle-aged professionals, or any number of other groups depending on the focus of your practice. The key is to back your personas with data. Don't just take guesses about who your patients are. Use demographic information, website user behavior, patient surveys and information from your landing page forms to learn about your ideal patients' challenges, habits and motivations. Then use those personas to develop targeted content that will appeal to them.
2. You don't have a content plan.
Do you write blog posts whenever you feel like it, on whatever topic strikes you in the moment? Then you're probably not seeing a lot of traction with your followers. Your content should follow a strategic plan that addresses specific patient challenges and links to the patient journey. You should also create multiple pieces of content around a single topic idea and promote across different channels. For example, if you're writing about the importance of getting a flu shot, you could create an e-guide with a landing page and promote it using blog posts, social media posts, webinars and videos.
3. You aren't promoting in the right channels.
You can't randomly post your content whenever and wherever and expect to see results. Just as your patient personas need data to back them up, your social media promotion should be the result of hard data as well. Learn where your ideal patients hang out online (Facebook, Instagram, Twitter or Pinterest?) and promote strategically in those channels.
4. You aren't nurturing your leads.
Hubspot reports that only 25% of the prospects you reach will be ready to book an appointment. The other 75% need nurturing in the form of additional information, newsletters, automated email campaigns and social media interaction. If you don't provide that follow-up, they will never take the next step.
5. You haven't been patient enough.
The unvarnished truth is that inbound marketing takes time. You may not see an immediate surge in social media followers or new patients this month or even next month. In fact, it may take six months or more for a lead to become a patient. But once you have your inbound strategy in place, you'll see a consistent flow of new leads converting to patients—one that will continue to grow over time.
Inbound marketing is more than keywords and social media. It takes consistent, strategic effort to build a viable audience, engage that audience and earn their trust. But once you have established yourself as a credible source of information, you'll see the results you're looking for: a steady stream of new patients ready to book appointments and remain loyal over the long term.
Need help fleshing out your inbound strategy? Call us today for a free consultation with one of our healthcare marketing experts!