It's really easy to get lost in the weeds when it comes to website data and analytics. Show of virtual hands: who has spent hours combing through website data, and trying to make sense of how to improve your bottom line with metrics? Don't worry, we've been there too, but it's also for good reason. Tracking, reporting and monitoring the metrics of your medical website matters so that you can continue to make improvements, better reach and maintain your patients, as well as achieve your medical organization's goals.
What if we could make this process a tad easier, and give you the top five metrics you should be tracking? Good news: we're doing just that!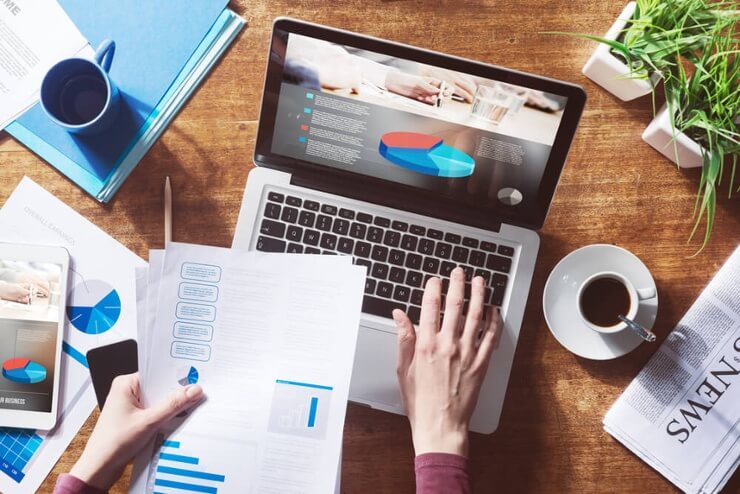 Here are the five metrics you should be tracking on your medical website (important side-note: not all metrics are created equally), and why they're so important.

Metric #1: Time Spent on Site
Did you know that 55% of visitors spend fewer than 15 seconds on your website? Fifteen seconds is incredibly short, which means you have a very small window to grab their attention. On average, how long are your visitors spending on your medical website? The more time they spend is very telling. If you're attracting and keeping web visitors, chances are your website is engaging and more visitors will convert to leads.
So what keeps patients on your site? For starters, valuable content, high quality website design and good functionality. If you aren't attracting new visitors, or seeing patient engagement online, take a deeper look at your content. Is it compelling? Is your website organized, responsive and easy to navigate? Take a look at these critical components, and make adjustments as needed.
Metric #2: Bounce Rate
Your bounce rate is the percentage of sessions where a visitor left your site after viewing only the single page on which they initially landed. There are numerous reasons why you can have a high bounce rate, including: poor website design, usability challenges or even engagement issues. Your bounce rate will never be zero, but reducing your rate is important. Think of every lost website visitor as a lost new patient opportunity. Again, this is where adding the right content or navigation tools on your medical website will help keep your patients engaged.

Metric #3: Conversion Rate
The conversion rate of a page is calculated by the percentage of visitors who completed a desired action on that page, like filling out a contact form, subscribing to a newsletter or downloading a piece of content. If you have a high conversion rate, and conversion rates do differ by industry, then this means your medical website is performing well. This also goes hand in hand with your landing page conversion rate. A landing page is a standalone page that features a form to capture contact details and information - usually in exchange for something valuable like access to a special offer or download. So, it's also critical that your landing pages are converting visitors into leads.
Metric #4: Sources of Traffic
Where is your traffic coming from? Tracking your site's traffic is a great top of the funnel exercise because then you can determine where people are hearing about your practice. If you've been consistent with your SEO and Local SEO efforts, then you should see your organic search volume increase. Likewise, if you've been diligent on your social media platforms, then you should be seeing traffic from those channels as well.


Metric #5: Google Analytics Users Flow
The Google Analytics Users Flow is a great report that gives you a visual representation of the different paths users took through your website. By examining a visitor's path through your site, you can see which sources and pages are performing well, or not performing well at all.
Want to talk more about website metrics, or want our opinion on how your medical website is performing?
Contact one of our experts today for a free evaluation
. We'd love to help!