Metrics, metrics everywhere, but not a lead in sight. Sometimes it's easy to get lost in a sea of data and not know what you should pay attention to. Today's website management tools can collect, store and retrieve boatloads of data based on user activity, but only if you know what that information means and how to use it. If you don't, you're only creating an ocean of indistinguishable data droplets with no power behind them.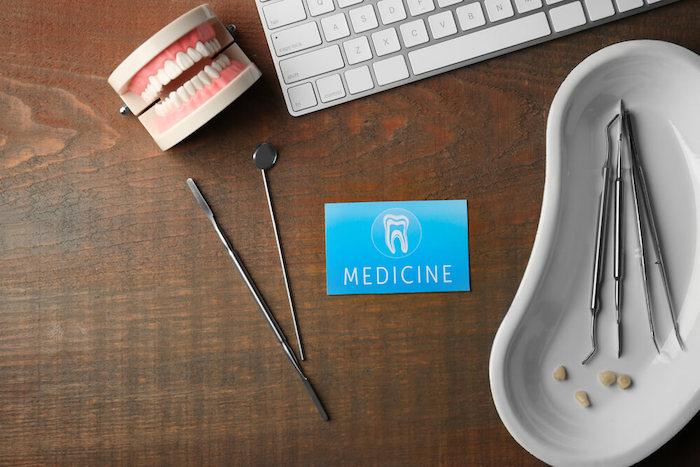 But what if you could harness that data to drive leads to your dental website and convert those leads into new patients?
Good news: you can!
Monitor These Key Performance Indicators for Dental Websites
The key to wading through your data and netting actionable insights is to identify your key performance indicators, or KPIs.
Think of KPIs as health indicators for your website. When a patient comes in to your office for a six-month checkup, you'll take a look at several factors to determine whether her teeth still look healthy. You might check things like plaque buildup, gum recession, evidence of gingivitis, cavity formation and sensitivity.
Use KPIs the same way to monitor the health of your website so you'll know when something isn't working the way it should. KPIs tell you whether your website does its job: Does it effectively meets performance goals and resonate with your target audience? Does it attract and convert new patients?
To answer these questions, let's take a look at 6 key performance indicators you should track for your dental website.
Unique Visitors
Your unique visitor count quantifies the number of different individuals who came to your site in a given period of time. For example, if Visitor A comes to your site once, Visitor B comes twice and Visitor C comes three times, you have a total of 6 visits, but only 3 unique visitors. Why is that important? Your unique visitor count tells you the size of the audience you're reaching. Are you continually reaching the same people or has the size of your audience grown over the past year? We recommend tracking traffic year over year to get a high-level view of long-term trends rather than riding the roller coaster of monthly fluctuations.
Traffic Sources
Where do your visitors come from? Are they direct visits (they typed your address into the search bar), organic search visitors (they found you on Google) or referral visits (they found you through another website)? Did they click on a PPC ad, social post or a link in your newsletter? When you know where your visitors come from, you can direct your marketing dollars to the most effective sources.
Top Pages
Which pages perform the best on your website? You can determine your top pages by tracking pageview counts and measuring them as a percentage of total pageviews for your site. Optimize your top pages for SEO and user experience to build on the momentum they already have.
Exit Pages
Do people consistently leave your site from the same places? If so, you may have some leaks in your conversion funnel that need to be plugged. If a high percentage of visitors exit the site from your "Find a Location" page, that could indicate that you haven't incorporated local SEO into your strategy and you're targeting the wrong audience. If, however, people consistently leave from your "Thanks for scheduling your appointment" page, you know your conversion strategy is working.
Bounce Rate
Bounce rate measures the number of people who land on your website and immediately leave without clicking. The longer people stick around, the more likely they will be to convert (hopefully). And if they leave quickly, it may mean the content wasn't what they expected or the user experience was poor. However, a high bounce rate isn't always a negative thing. Blog posts tend to have higher bounce rates than your home page, for example.
Conversion Rate
Conversion rate measures the number of visitors who took a desired action on your site (scheduling an appointment, downloading a guide, sharing a post, etc.). Measure it by dividing the number of unique visitors by the number of conversions. High conversion rate indicates that you have done a good job getting the right message to the right people.
Of course, there are many more metrics you can track to keep your finger on the pulse of your dental website. But these high-level indicators will keep you apprised of your site's overall performance and show you where you should look when problems crop up.
How to Monitor Your Dental Website KPIs
Add these tools to your toolbox to help you keep a close eye on your KPIs:
Google Analytics. An excellent overall tool that tracks visitors, traffic sources, activity and conversion. Google Analytics also helps you translate data into actionable insights. For example, you can set up goals to identify and track conversions.
Google Search Console. This free service from Google monitors your site's organic search presence based on search queries, mobile search and site content.
SEMRush. Perform technical SEO audits, competitive analysis and organic search analysis to gain insights about how to improve your strategy.
SEOMoz. Research keywords, links and rankings with this in-depth SEO tool.
HubSpot. This marketing software really does it all – from sales software, CRM and even a COS environment to host your website and more. But we really love the integrated tools that allow you to track visitors, traffic sources, lifecycle stage, activity, conversion and costs.
Do you need help identifying leaks in your conversion funnel or generating new leads? Let our inbound marketing experts help! Call us to set up your free consultation> and learn how you can reach patients more effectively online.