When it comes to healthcare marketing, we talk a lot about content, social media, and the website (for good reason, they are critical), BUT are you overlooking this tactic: phone marketing? Does picking up the phone sound a bit old fashioned to you? We can assure you, when it comes to healthcare marketing you'll want to incorporate this tactic into your overall strategy if you haven't already.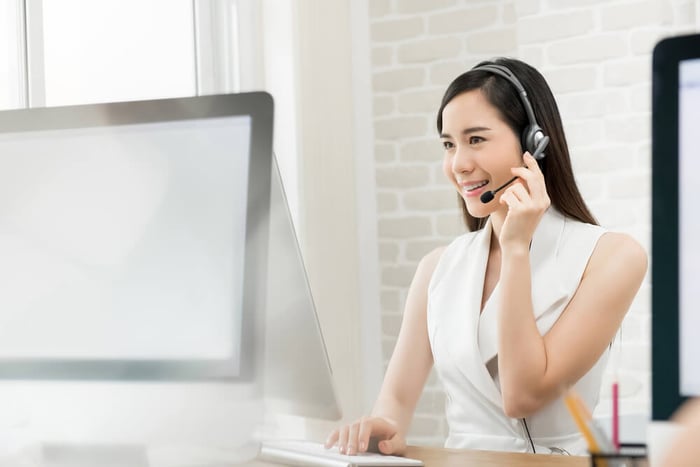 Why? For starters, the healthcare industry is unique. Patients buy and utilize their healthcare very differently than other services or products. Consider this finding: one study found that 88% of doctors' appointments are booked over the phone, and another found that only 2.4% are self-booked online. And that's just the beginning. Check out this very persuasive infographic (courtesy of marketingprofs.com).

How Your Patients Are Finding You / Engaging With You
As you can see in the infographic above, a majority (77%) of patients will find you from an online search. The conversion; however, happens when the patient calls to book their appointment. This alone, is one of the biggest reasons why you cannot ignore phone marketing. Patients are looking for a personalized approach to their care, meaning they want to talk with a real person when making an appointment or discussing their health. When it comes to engaging patients and attracting new patients, the phone is a smart investment.
How You Should Utilize A Phone Service For Your Organization
Depending on the size of your practice, you probably either have a staff member dedicated to making calls and answering calls, you utilize a phone service, or perhaps you use both. Using a phone service will not only be helpful for you, but it will also help with your marketing efforts. Here's how to use a service!
Phone services will offer automated, interactive voice responses, which can help you assist your patients 24/7. You can use this tool to assist your patients with appointment and payment reminders, as well as a method to deliver patient surveys and other important communication reminders.
With a phone service, you also have the ability to sync your call data with your CRM. By doing this, you'll be able to accurately track the patient's activity both online and via the phone.
Don't forget about text messages! As more people shift to mobile usage (for online searching, email, making purchases and so on), texting is not only effective, but appreciated. Set up appointment reminders via text. Example: To confirm your appointment on Monday, please respond with a Y (yes) or an N (no).
Other features such as: call forwarding (so you never miss a call), placing calls on hold, call transfers and automatic callbacks are also really handy tools that will also help save you time!
Looking for a phone service recommendation? Here are three great services to consider: Mitel, Star2Star Communications and Avaya.
Are you ready to take your phone marketing to the next level? Or maybe you still have a question? Contact one of our healthcare marketing experts for a free consult; we're here to help! In the meantime, download our helpful patient engagement toolkit.