Ever feel like you just don't have the support you need from management to really make a difference in your medical practice with your HubSpot website and marketing strategy? We've all been there. Your boss wants to see results to prove that the investment is worth it, but inbound marketing ROI is complicated. If you can't justify the costs, you'll lose your budget. Right?
Let's end that cycle—today.
Sound impossible? It's actually not as difficult as you think, and it all starts with understanding how ROI for your healthcare practice works with HubSpot's platform.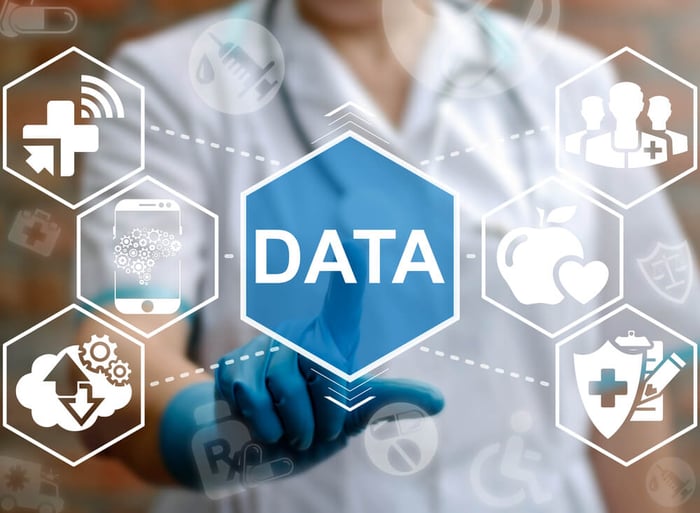 ROI: The Key to a Successful Marketing Strategy
Demonstrating return on investment (ROI) for your healthcare marketing strategy isn't always easy. But if you can't show results for your marketing efforts, decision-makers may not approve your budget request. The problem is that inbound marketing results don't always fit the traditional cost-benefit structure executives want to see.
Getting results from inbound marketing takes time. It's a marathon, not a sprint. As you build credible content, boost traffic, increase leads and see more visitors convert to patients, you'll see the corresponding jump in ROI.
But how do you make that case to your boss?
What Your Boss Needs to Know About ROI for Your HubSpot Website
Proving ROI to your boss, the board and other stakeholders starts by establishing the right expectations. HubSpot reports that companies using their marketing, sales and CRM software achieved:
1.8x more leads per month in the first six months
3.5x more leads per month in the first year
7x more leads per month within two years
Do you see how the results multiply over time? That's because as you transform the way you engage customers online, you gain traction. The same thing happens with traffic, contacts and other website metrics. In fact, the report found that 79% of the companies surveyed increased their sales revenue the first year.
Integrating your marketing efforts into one platform has plenty of other benefits too:
It's less expensive than using multiple platforms
You don't have to outsource SEO or PPC campaigns
You have everything you need for online marketing all in one place
It's easy to track progress
But sometimes it's complicated to make your case. How do you show improvement if you haven't seen a huge jump in new patients or profits yet?
6 HubSpot Tools That Prove Inbound ROI
ROI isn't just about money in versus money out. You also have to include the time you spend writing blog posts, managing social media accounts and creating email campaigns. And your ROI analytics have to include metrics like traffic, leads and contacts as well as conversions. The really tricky part is that you don't always know which interaction resulted in the actual conversion. You may not see many appointments booked as a direct result of your social media campaign, but that doesn't mean the campaign has no value.
The good news is that HubSpot has some excellent tools you can use to explain and demonstrate the ROI of your inbound marketing efforts to stakeholders.
If you're considering HubSpot:
If you're in the research stage, take a look at these tools:
HubSpot ROI Calculator—Calculate your potential ROI by entering in current metrics like leads, visitors, and conversions.
HubSpot ROI Report—Read about the results other companies have experienced like cost savings, lead generation, increased revenue and time savings.
If you already use HubSpot:
If you already use the HubSpot growth stack for your marketing efforts, use these resources to analyze your results:
HubSpot Reporting—You can set up reports with this tool and send them automatically to key shareholders or managers to show progress each week or month.
Predictive Lead Scoring—Demonstrate how likely it is that new leads will convert to patients based on historical data from your account.
Attribution Report—Find out which of your marketing efforts result in the most conversions and use that knowledge to invest your resources in the most effective channels.
Smart Content—Boost ROI by targeting the content a visitor sees based on that person's stage in the patient journey, topics they've expressed interest in or other information you have collected during previous interactions.
If you want to increase your marketing budget or convince your boss to approve a new strategy, you have to show successful ROI. HubSpot's platform is unique in its ability to compile the tools and data you need all in one place, making it easier to show the financial impetus for inbound marketing.
When you do the math, you may even be surprised at how well inbound is working for you.
Ready to improve ROI with your HubSpot website? Set up your free consultation with our healthcare marketing team and learn how HubSpot can transform your marketing efforts!