Your goal is to increase patient engagement, and for good reason: it improves the overall care experience and reduces healthcare costs. Our goal is to help you do just that with your medical website. With the right tools in place, your website can both engage and delight your patients. A win-win!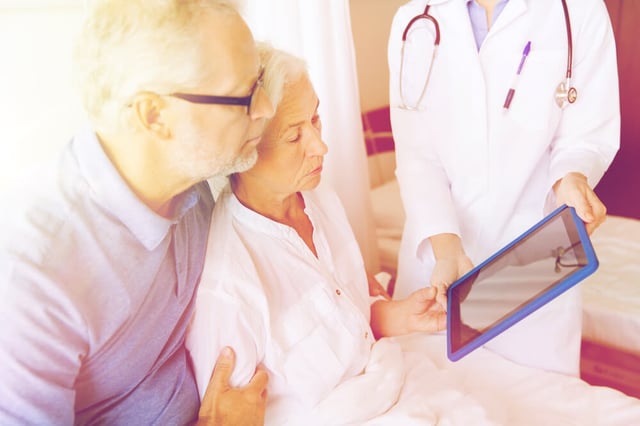 Today, we're sharing three ways your medical website can drive patient engagement. Bonus: these changes are simple, but will also go a long way in delivering exceptional care. Now let's dive in!
#1: Create a Personalized User Experience
Keeping your website up to date with fresh, unique content is important, and in order to do that you have to know what your patients want. So how do you achieve this? With real-time, dynamic website personalization. Giving your patients targeted and relevant content will allow you to give each one an excellent web user experience every time. Follow these tips to give your patients a personalized web experience:
Utilize your buyer personas. Once you've built your buyer personas out and have a better understanding of what they want, you can create customized content that speaks directly to them;
Offer an online survey or questionnaire that asks your patients what they want, need and/or would like to see from your practice or the services you offer; and,
Consider a platform like HubSpot that offers a dynamic content management system (CMS). HubSpot provides the tools and functionality to create a customized experience for your patients based on past behaviors and trends.
#2: Provide Easy Access to your Patient Portal
A user-friendly patient portal that includes features like online bill pay, secure messaging and patient registration not only offers excellent support, but convenience. The easier you make it for your patients to opt in online, the greater engagement you'll experience. Make sure your patient portal is easy to locate on your medical website, and design it with these elements in mind:
Customized with features that reflect your organization's brand;
Balanced in offering online, live and automated services; and,
Integrated with your EMR and billing services.
#3: Utilize Important Communication Tools
Communication is critical, and trust us patients want to hear from you and are invested in their care. In fact, according to Athena Health, 80% of Americans who have electronic access to their medical records use it, and two-thirds of those who don't have electronic access want it.
This means that delivering multiple communication avenues for patients is a good thing. Adding user-friendly features to your site such as a chat box, as well as an email and telephone number for customer service is key. By offering live chat options with a care representative, you allow patients to quickly get in touch and get answers to their questions. Additionally, providing a customer service section that's easy to access drives patient engagement a step further.
Invest in your medical website, and we guarantee you'll see a return on the investment. If you want to chat more about how your website, other simple changes or have design questions please contact one of our experts. Your first evaluation is free, and it's' easy!