Ever overheard two website designers talking shop? If you have, did it make any sense? It's okay if you said no, we'd argue that website design could easily be its own language. The process is extremely technical, precise and intricate, so if it's not on your daily to-do list it can be tough to follow. Today, allow us to minimize the technical jargon, and introduce you to two of our LyntonWeb medical website designers: Rob and Joyce Walz, (our dynamic husband and wife designer duo). They share with us why they are passionate about website design, what their creative process looks like (hint: coffee, always coffee), and what they have found to be unique about designing for the healthcare space.
Rob Walz
First up, meet Rob. Chances are if he's not at the office knee deep in a project, you'll find him at the beach.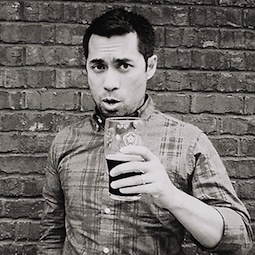 What is your favorite thing about web design?
I really enjoy the process from start to finish, so it's hard to pick just one thing, but if I absolutely hadto choose it would be the visual mock up stage. I get to bring life to those boring wireframes by defining the visual style and elements from the ground up. Not only do I have the challenge of making it look great and aligning that with the brand, but I also have to think about how it's going towork for the end user. If you can't use it, and it does not align with any of the goals set or our intended personas, then what's the point? When it all comes together and everybody is happy in the end, that's when I'm happy.
What have been your biggest challenges in healthcare web design?
Every client, every project is different, and presents it's own unique set of challenges. I think in the

healthcare space you have a lot of information to present, and at times it can feel overwhelming for someone trying to use the site. So, it's trying to find that balance in your content. What is really important? What should be front and center? This is where my job gets really fun: in the design phase we work to highlight what's most important, or put a better solution on the table.
Describe your creative process.
Every client or project is unique, so I really don't have a creative process set in stone. However, coffee and my Spotify playlists are always essential. Without those two constants, I'm afraid nothing may get done. Coffee and music aside, I also keep a notepad for quick sketches, wireframes and of course notes. Finally, my process includes research; lots and lots of research. It's important that I know why and who I am creating a site for. After reviewing the design brief, branding assets, guidelines and wireframes I'm ready to get to work.
What inspires you?
My inspiration is all around me: from video and film to typography, and product packaging to all things UI and UX. When it comes to the web, I am drawn to simple, clean and modern designs. I like websites that not only look good, but also provide a great user experience.
Joyce Walz
Next, meet Joyce. From new site page designs, eBooks, guides, infographics and call-to-action graphics, she turns thoughts into one-of-a-kind designs using the Adobe Creative Suite. When she's not using Photoshop, you can find her soaking up the sun enjoying the outdoors with her family.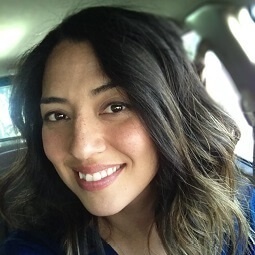 What is your favorite thing about web design?
Hands down, it's the ability to transform information into material that is pleasing and enjoyable for people to look at. I'm a big believer that when thought is put into a design it shows.
What have been your biggest challenges in healthcare web design?
I look at any design, no matter the industry or focus, as a challenge. I'm always trying to improve or find a better way of doing something. If I'm having a hard time, or am not familiar with a subject, then I turn to research for inspiration.
Describe your creative process.
My first order of business, every time, is to read through the material to get a feel for the information. After that, I try to figure out ways that could be more engaging for the user. I like to gather images and look at other sites for inspiration. From there, I take a sip of my coffee and then get to work!
What inspires you?
That's easy: a clean, simple design. This type of design I am always drawn to. It's the little details that make the biggest difference and most meaningful impact. Also, my husband (who you met via this post!) is a huge inspiration to me.
At LyntonWeb, site design is our jam. Along with Rob and Joyce, we all live and breathe for websites. Whether it's building a custom site, or a site redesign, our approach is fresh and highly effective: we help attract the right visitors to your healthcare brand AND get them to act. Have another question for us? Let's keep the conversation going! Contact our healthcare marketing experts, or to better understand your patient's digital journey, download this free guide.