Choosing photos for your dental website can be tricky. Many people consider dentists' offices to be stressful, expensive places. That means you need to take extra care to evoke the right emotional response from website visitors—one that replaces stress with confidence and peace of mind.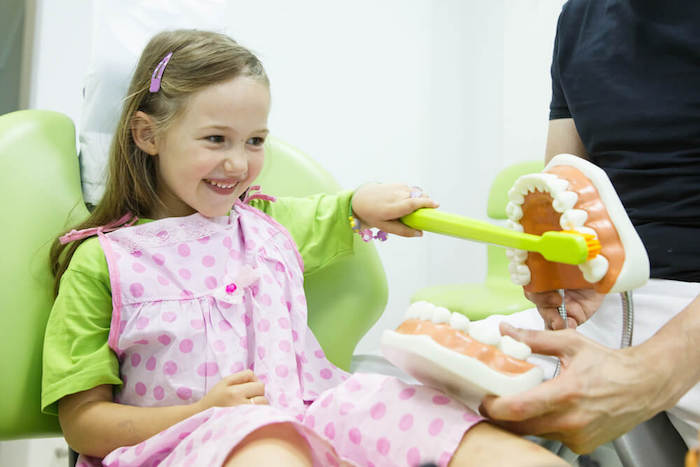 Compelling Images for Dental Websites
Your photos offer the perfect opportunity to communicate that message to potential patients as part of your website redesign. The right images focus attention on the human experience and communicate your care and concern for each patient much more powerfully than you can with words. But only if you choose the right ones.
Here are our 7 top tips for flawless photo selection:
Tip #1: Quality over Quantity
This tip comes first because it is arguably the most important. Quality counts! Start with professional images that catch the viewer's eye. They should be sharp, clear, in focus, and well-framed. But not just any professional photo will do. You also want pictures that communicate a concept, whether that's care and concern or state-of-the-art dental procedures. No amount of pixel-y, ambiguous images will ever have the same impact as one striking, bold photo.
Tip #2: People, Not Things
People are the center of your business, not equipment, methodologies, or technology. Your photos, therefore, should focus on the people you serve. Not only will photos of people highlight your patient care, but they will also create an emotional connection with visitors that a photo of a dentist chair simply can't replicate. Photos of people increase engagement and conversion on your website, and they even have the power to direct viewer attention where you want it.
Tip #3: Don't Be Cheesy
We all know a cheesy photo when we see it: someone holding up a product and smiling for all she's worth screams "lack of authenticity." Instead, focus on friendly interactions between staff members and patients or choose a photo that highlights a particular service. The goal is to communicate your brand message visually with your own unique look.
Tip #4: Showcase Strengths
What makes your brand stand out from the competition? Your strengths may lie in your cutting edge technology, stress-free atmosphere, exceptional patient care, or fun visits for kids. Define your unique differentiators and showcase them with carefully selected images.
Tip # 5: Evoke Emotion
If you were checking out a new restaurant online, which image would make you want to visit: a shot of the building from the parking lot or a close-up of a sizzling steak? The second picture tantalizes your taste buds more effectively because it stirs up emotion. It makes you want what the restaurant is offering, not because you have tallied up all your options and made an objective decision, but because it looks so darn good.
You want to evoke that same kind of response with your dental photos. Consider which emotions you want to arouse—trust, serenity, appreciation, security, care, confidence—and use your images to communicate that message.
Tip #6: Original Photography When Possible
Original photography delivers the highest emotional impact, because you can design them around your specific brand image and use your own office and staff as the subjects. If you choose to go the original image route, hire a professional photography so you'll be on point with Tip #1.
Tip #7: Stock Photos When Necessary
High-quality stock photos from a reputable online source such as Science Source Medical Images or Getty Images can strike the right chord on your dental website as well. Just be sure to consider all the tips above when selecting your images so you won't end up with generic pictures that don't support your message.
Tell Your Story With Images
Remember, the right photos have the power to draw people into your dental website before they ever read a single letter of your copy. They also help you deliver greater impact with your blog. Choose them wisely and they can tell your story visually from the very first interaction.
Need help choosing the right images or developing a cohesive strategy for dental websites? Our healthcare marketing experts are standing by! Call us today for your free consultation.