Your medical website leaves a lasting first impression (good or bad), and you have to consider what first stands out to your web visitors: design, color and imagery. A responsive website that balances these critical design elements is what will attract, engage and ultimately keep web visitors on your page.
When it comes to designing your medical website we recognize you face some challenges, particularly when it comes to choosing the right images. Medical care is a sensitive subject, and you want your images to focus on the human care experience, while also evoking genuine emotions and feelings that words cannot convey. This is a fine line to walk!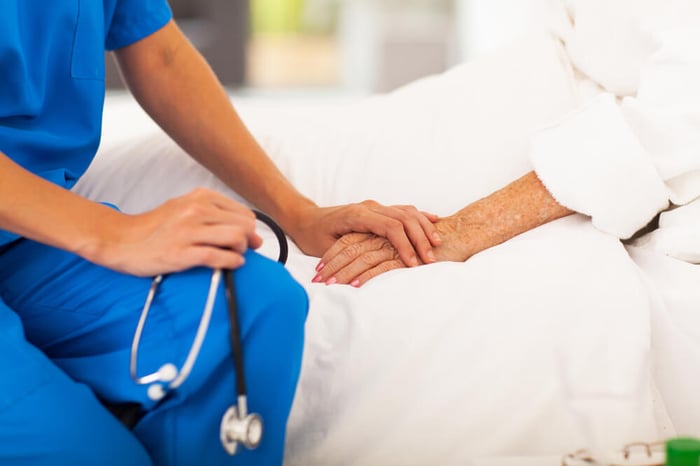 In order to help you navigate this process, here are some tips for selecting medical images that will resonate with your target audience, and reflect a true sense of your brand.
Tip #1: Focus on People
You're in the business of delivering exceptional care and quality services for patients, so it's important to convey that in your website images. Focusing on people, and how you interact and serve them, will help your web visitors emotionally connect with you. Additionally, it's great to choose images that highlight friendly interactions between your staff and patients, but make sure they aren't cheesy.
Bottom line: select images that are genuine, a true reflection of your brand and that demonstrate your commitment to outstanding patient care.
Tip #2: Highlight your Strengths
What is it that makes your practice or services unique? Do you offer a caring, personalized approach to patient services? Do you have state-of-the-art equipment? Or perhaps you have a special certification that your competitors don't have? Spend some time figuring out what makes you unique, and highlight those strengths through your website images.
Tip #3: Quality over Quantity
We cannot stress this enough: quality counts. Blurry images or poorly reproduced photographs are visually unappealing and will not represent your brand well. It's critical to select only high-definition images, and to avoid distortion (aka: don't make the file size larger). When thinking about quality, you must also think about quantity. Don't overdo it because the truth is this: sometimes less is more. Too many images can be disorienting for your web user, so make sure to offer a balance between your photos and content.
Read on: Top Trends in Medical Websites in 2017
Tip #4: Incorporate Candid Images of your Staff
Incorporating original, personal images of your team helps your patients and prospective patients feel like they know your practice and staff. Featuring professional images of your employees or "behind the scenes work" offers a very personalized approach and website experience. Additionally, don't forget to include professional headshots of your employees on your "About Us" page.
Tip #5: Use Original Photography Whenever Possible
While there is nothing necessarily wrong with using a stock photo, they are easy to spot and can often come across as unoriginal and tired. If possible, we recommend hiring a professional photographer who can capture one-of-a kind images that perfectly reflect your medical practice and services. If this is not currently an option for you, then consider purchasing high-quality images online from a reputable source. Looking for good stock photo options? Check out Science Source Medical Images and Shutterstock.
Tip #6: Make a Greater Impact with Cropped Images
Many professional images can be enhanced even more with cropping. Often times there is a lot of wasted space around the edges of an image. By getting rid of that empty space you can help draw your web visitor's eye to precisely where you want to focus their attention.
Whether you're in the market for a website redesign, or are simply making small updates, choosing the right images is critical and needs to be a part of your design strategy. Looking for additional tips or have questions? Contact one of our experts for an initial free evaluation, we'd love to work with you!