The healthcare industry is rapidly expanding, and so is the use of the internet to tap into it. In the past year, 72 percent of all U.S. internet users have used search engines to find health-related information, while 77 percent of healthcare patients conduct an online search before booking an appointment. The healthcare industry is growing. Use of the internet is growing. But your competition is growing, too. You need a way to stand out from other healthcare providers, especially in a crowded online environment. Two savvy strategies at your service are SEO and SEM.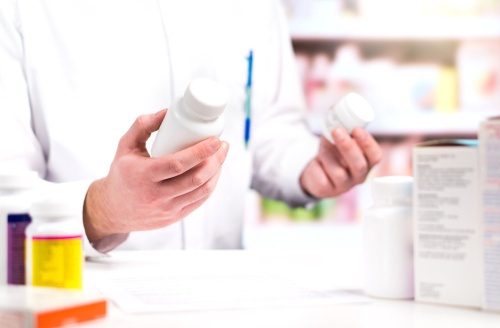 SEO Explained
Search engine optimization, or SEO, is the practice of increasing your website traffic by boosting your rankings in Google and other search engines. The higher your healthcare website ranks in search engine results, the more likely people are to click and visit your site.
Medical practice SEO optimizes your site for keywords and terms for which potential patients would be searching. Search engine crawlers can easily determine what optimized sites are all about and are inclined to give them higher search engine result rankings. The two main categories of SEO are known as on-page SEO and off-page SEO.
On-Page SEO
On-page SEO are tactics you can use on your medical website or blog to make it search-engine friendly. Examples include using select keywords in your title tags, heading tags, meta descriptions and image alt text. Quality content is part of on-page SEO, as are formatted URLs, social sharing integration, and optimized page loading speed.
Read More: 6 Keyword Tools To Build a Targeted SEO Strategy for Your Medical Website
Off-Page SEO
Off-page SEO increases the credibility of your website in the eyes of the search engines, which can be done several ways. One is by gaining links from other credible websites, with the quality of the other sites is just as important as the quantity of the links. Increasing traffic through social media sharing and social bookmarking sites, like Digg, is also part of off-page SEO.
SEM Explained
Search engine marketing, or SEM, goes a step beyond SEO. It's a type of internet marketing that uses targeted advertising to increase your search engine rankings and gain more traffic.
Components of SEM
Pay-per-click (PPC) advertisements and listings are the most common components used with SEM, although any type of paid search option is considered SEM. These activities may be referred to as cost-per-click (CPC) ads, paid search advertising (PSA), or paid search ads.
If you want your paid ad to include additional information beyond the standard blurb, you can purchase ad extensions. Sitelink extensions show links to specific web pages, call extensions allow you to include phone numbers, and location extensions show your address and business hours.
Types of SEM
Paid search advertising is available through different search engines, typically using the pay-per-click option. Since Google is the most popular search engine, Google Adwords is the most well-known of the PPC bunch. Google AdWords puts your ad in Google search results, with you paying only when someone actually clicks on your ad.
SEM Traffic
SEM traffic is valuable, important, and likely to get results. That's because it's targeting the people searching for what you offer. People tend to use search engines to answer healthcare questions, resolve healthcare issues, or find a provider. When your ad shows up in relevant search results, the people clicking on it have already started on the path to conversion.
Key Differences between SEO and SEM
While SEO was once considered a component of SEM, the two have shifted into two separate entities. SEO refers to practices that generate organic search traffic, while SEM incorporates paid advertising to generate paid search traffic.
In short, SEO gets you high rankings through optimization strategies; SEM gets you high rankings by buying advertising space. SEO relies on slow and steady progress to increase your site's visibility. SEM can produce more rapid results.
Medical practice SEO can be thought of as a kind of prerequisite for SEM. Having a website stocked with useful, optimized content your potential patients find valuable helps to ensure visitors will stick around to convert, no matter how they initially find your site. While SEM alone can help lead visitors to your site, it doesn't guarantee they'll stay there if they don't find what they're seeking.
Even though SEO and SEM may be two separate entities, they can work together to produce the most impressive results. Your medical practice can start with a solid SEO strategy, and then supplement it with SEM to help bring the greatest number of prospective patients your way. Get started today with our free checklist on Running a Healthcare Focused Inbound Campaign.