Can your patients find you online? If not, you've already lost their business. More than half of millennials search for information about doctors online, and that number is rapidly rising in other age categories as well.
If your website doesn't show up in search results, it might as well not exist. You need a way to make your site visible both to Google and to the patients you want to reach. And that's where search engine optimization (SEO) can help.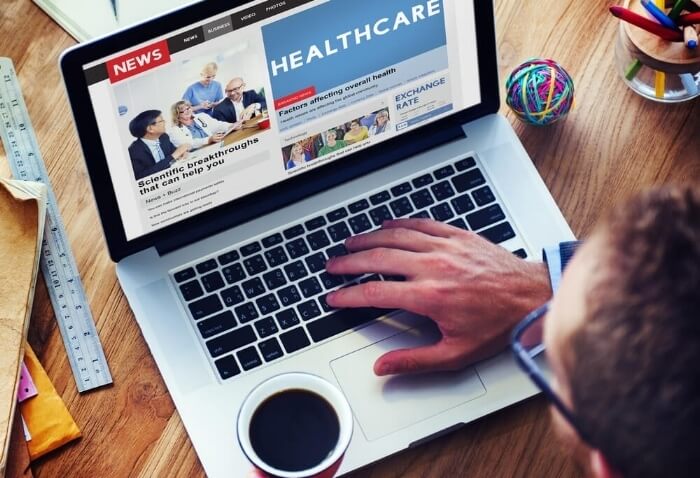 Why Medical SEO Plays a Critical Role In Your Marketing Strategy
SEO is the art of helping search engines—and therefore your patients—find you online using strategic website structure, keyword placement, links and content. Without it, finding your website is like looking for a needle in a haystack when you don't even know the needle is there. In other words:
SEO = Visibility = Traffic = Patients
The good news is that you don't have to overhaul your entire marketing strategy to start seeing a difference. SEO is a marathon, not a sprint. Small, consistent changes implemented over time will add up to significant return on investment. Even if you do have the resources to redesign your medical marketing strategy from the ground up, understand that building SEO clout takes time.
With that in mind, let's take a look at twelve tips for bringing your medical SEO strategy up to speed.
Twelve Tips for Increasing Traffic With Medical SEO
SEO can be divided into two main categories: on-page and off-page. On-page SEO deals with what your site says and off-page SEO deals with what other people think about your site. The best way to build off-page SEO is to cultivate inbound links—and that's all about the quality of your site. Here are our top tips for nailing your SEO strategy and helping your patients find you:
1. Choose the right keywords.
Use tools like Google's Keyword Research Tool to learn which keywords people use to find sites like yours. Since it will be difficult to rank for very broad keywords like "pediatrician," use longtail keywords to narrow the search (for example, "pediatrician with holistic approach").
2. Incorporate local SEO.
Use local SEO optimization to target people in your area who will be more likely to come to your office. This might include local keywords, user reviews, your physical address and content specifically targeted to local patients.
3. Optimize title tags and headings.
Include keywords in your title tags, meta tags and headings. Search engines weight these elements more heavily, so they need to accurately communicate the page topic.
4. Use alt text for images.
Search engines can't crawl images, but relevant keywords in the alt text will tell them what the page is about.
5. Include crawlable text and links.
Flash files, images and Java plug-ins make your page look great to human visitors, but they can't be crawled by search engines. That means if your text is part of an image, Google can't index it. Make sure every page includes text and links that the search engine can read.
6. Create a transcript for video messaging.
If you want the search engine to consider the messaging in your video content, be sure to include a text transcript.
7. Don't keyword stuff.
Old-school SEO taught that the more keywords you had on a page, the better. It was never good practice for attracting human visitors, and these days it doesn't work for search engines either. Use keywords naturally and make sure the page provides useful content, not just a bunch of keyword-heavy fluff.
8. Optimize meta descriptions.
Meta descriptions give you another opportunity to showcase your keywords where search engines will easily find them. This is also your chance to tell human readers what your page is about, so make your meta descriptions interesting.
9. Plan URL structure carefully.
Include keywords in your URLs where possible, but don't rush off and change all your current URLs if they don't match up. That's a great way to break your website. Instead, use redirects if you absolutely must change a URL and plan new page URLs around relevant keywords.
10. Start a blog.
Google tracks how often you update your site and post new content. Blogging is a great way to add fresh, relevant content on a regular basis, and it also lets you highlight different keywords and search terms.
11. Write your content for humans (Google can tell!)
Content forms the backbone of your SEO strategy. Google's algorithm has an uncanny ability to know when your page includes useful, well-written content and when it's just fluff. Write things people want to read and Google will love you too.
12. Share content to build inbound links.
Use social media, newsletters and personal connections to encourage people to link to your site. The best way to get inbound links is to write awesome content people want to link to. Then it's just a matter of connecting with people and letting them know about your content.
And our biggest tip of all? Ask for help when you need it! Our medical SEO experts can help you design a top notch website and SEO strategy that will bring new patients right to your doorstep. Find out how with a free consultation!