Tis the season for Q4 planning! Have you considered what worked well for you in 2017? Or perhaps what could use some improvement? How did your digital marketing tactics fair? Are you still in love with your healthcare website design? How was your site traffic?
As you assess what worked, what didn't and what goals and tactics are right for you in 2018, allow us to help! Here are the must know new website trends, tools and data for your consideration.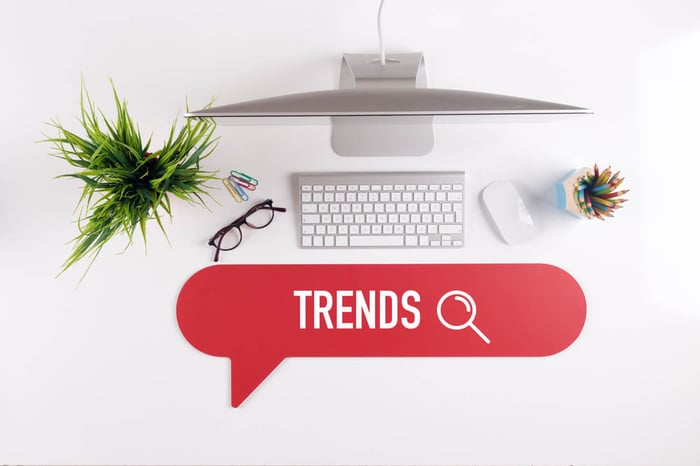 On-Page SEO
On-Page SEO continues to be important because of the critical role it plays in Google's algorithm, as well as the great user experience (UX) it provides. On-Page SEO is helpful in organizing your content, providing context and helps your patients easily navigate the content on your site. Master On-Page SEO in 2018 with these tips:
Write Meaningful Meta Titles and Descriptions. The real secret to this tactic is this: don't keyword stuff. In order to write a meta title and description that is compelling, write with the user in mind. Include relevant descriptions that will not only entice users, but also help them.
Use Headers To Organize Content. Imagine reading a magazine, but one that didn't have any headlines. The articles would have very little context, and confuse the reader. Adding a header, or sub header to your content, is just like a magazine headline (it provides greater context). Also, don't forget to include your keyword in the first header.
Utilize Internal Links. Do this, and you can help your patients better navigate your content that is most relevant to them. While this is a best practice, do not over optimize. Use internal links when it feels natural to do so.
Fix 404 Errors. There is nothing worse than a dead link. Talk about killing your user experience altogether. Reduce your bounce rate and early exits by fixing the 404 errors on your website.
Mobile Optimization
We know that mobile usage has continued to steadily increase, but did you also know that come early 2018, Google is planning to roll out Mobile-First Indexing? This means that Google will start to prioritize your site's mobile version over your desktop version. In order to prepare, here's what you need to do:
Your website MUST be designed with mobile and responsiveness in mind;
Optimize your images and reduce their size so that images can load at a faster rate; and,
Create a quick site to help with slow mobile connections.
We would also encourage you to think of the mobile version of your site as if it were a stand-alone site. In other words, not everything that works for desktop will also work on mobile. Pay attention to your mobile user's experience and if needed cater what content they can interact with in your mobile design. Sound like a lot? Tools like HubSpot and Google Analytics can really help you get a handle on what your mobile users are doing.
Scalable Vector Graphics (SVGs)
In 2018, SVGs are a must for all responsive designs that utilize graphics like icons. Unlike jpg or png image files, SVGs are infinitely scalable. This means that no matter what graphics or illustrations you use, they will all appear perfectly sharp no matter how a patient views your site. Not only will this help your site appear polished, but you also won't ever have to worry about resolution.
HTTP vs. HTTPS
The contest is over. HTTPS wins over HTTP. Just in case you're not familiar, HTTPS in a URL means there is an SSL certificate in the website or page. Why is this important? Because an SSL certificate lets the web user know there is an encryption between them and the website. To drill that down even further, it means the communication between the two is kept private. Thanks to Google Chrome, web users will now be notified when a website does not have an SSL certificate. Bottom line: make sure you have one because it not only will help you establish trust with your patients, but it also gives you a small SEO boost.
Content, Content and MORE Content
In 2018, content continues to be king. Great content draws in your patients, plain and simple. The secret to creating smart content is personalization. Write for your patient, not for yourself. Forget the medical jargon, and write for the expecting mother who wants to know what exercises are safe during pregnancy, or the middle aged woman interested in over the counter teeth whitening kits. Also, dare we say the only thing better than smart content, is recurring smart content. Create a content publishing schedule, and stick with it!
Have you identified your website design goals for 2018? Have a question about one of the trends or tools we mention above? Contact one of our healthcare marketing experts.