Healthcare is typically two years behind other industries when it comes to marketing in general, and the lag holds true when it comes to the use of inbound marketing techniques. In fact, out of 11 industries reviewed in a HubSpot State of Inbound Marketing Report, healthcare organizations ranked last in the use of inbound and first in the use of outbound marketing. Incorporating inbound methodologies into your healthcare marketing strategy comes with multiple benefits.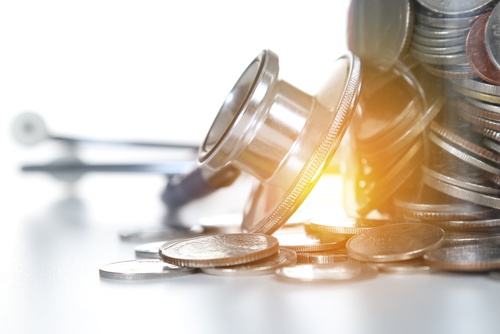 Inbound is cheaper than outbound methods.
The State of Inbound Marketing Report found organizations that primarily use inbound techniques enjoy a 61 percent lower cost per lead than those that rely mainly on outbound marketing.
Average cost per lead using outbound: $346
Average cost per lead using inbound: $135
Depending on the type of healthcare inbound marketing tactics you choose, the cost per lead can dip even lower still. Blogging, social media and organic searches were most frequently ranked as being the least expensive inbound tactics, while direct mail and telemarketing ranked as some of the most expensive outbound techniques.
Inbound is superior to outbound methods.
A comparison between inbound practices and outbound practices clearly illustrates why inbound is superior on multiple levels.

The goal of inbound marketing is to attract people to your organization. Instead of trying to buy your audience's attention with costly billboards, radio and TV ads, you're enticing people to your brand with valuable information, insights and expertise they actually want. The differences don't stop there.

See Also: 5 Fatal Errors That Will Sabotage Your Healthcare Inbound Marketing Strategy
Inbound marketing:
Includes subscription-based emails, blogs, social media, e-books, webinars, landing pages and SEO.
Is permission-based, communicating with people through mediums in which they granted permission to be contacted.
Answers questions, freely distributing information that responds to questions people are asking or are expected to ask.
Tells a story or otherwise engages a specific audience.
Is served up to the audience, letting them engage when they're ready.
Is responsible for more than 90 percent of clicks on the web.
Outbound marketing:
Includes billboards, TV, radio, newspapers, direct mail.
Is interruption-based, with the aim of finding a medium that already has a large audience and then disrupting the normal flow with ads you hope will snag at least a few of the audience members.
Blasts intrusive messages or otherwise attempts to grab the attention of the masses.
Is forced on the audience, imposing upon them to pay attention this instant.
Is responsible for less than 10 percent of clicks on the web.
Inbound has better ROI than outbound methods.
You already saw how healthcare inbound marketing could cost you notably less per lead than outbound marketing, and it will also give you a better ROI.
While certain types of healthcare inbound marketing can be time consuming, like creating ongoing content for blogs, e-books, or other larger projects, the ROI can be exceptionally high. There's also the initial investment of a technical web design that supports inbound efforts, which also continues to produce a high ROI.
That's because the content you create and your user-friendly site becomes a company asset that remains available online to anyone who wants to view it. Content can be read, shared, passed around, posted on social media channels and perhaps even go viral. Once the initial effort is complete, it takes very little effort to get the ball rolling to extend the reach of the content.
Inbound marketing ROI is fairly easy to calculate, thanks to algorithms and closed-loop reporting that tracks a prospect's entire journey. Outbound marketing ROI can be tougher to assess.
You never really know how many people saw or took action due to a billboard, TV or radio spot. Spam filters, do not call registries, and other blocking techniques provide additional obstacles, with savvy consumers using methods to block your message before it even gets to them. One of the downsides of outbound marketing is the high cost to low yield ratio you simply have to accept.
With a lower cost, superior methods, and better ROI, healthcare inbound marketing is poised to beat out outbound marketing every time. It's also an investment that continues to produce high ROI for the long haul. Ready to get started with healthcare inbound marketing? Download our guide: The Patient Engagement Toolkit.