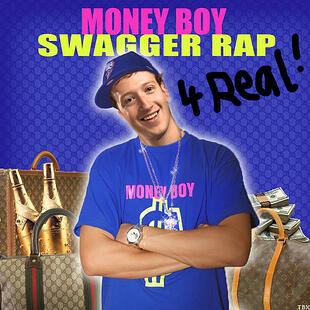 I spend a lot of time on social media. Probably a little too much. But I love it. I love interacting with people, telling people funny stories and talking about how awesome I am. I also love telling people how much their tweets, emails, homepage, blog, and landing pages suck.
Anyways.
When it comes to your business, your social media strategy is ridiculously important to your online marketing presence. Although you may be overwhelmed with Vine and Instagram and Pinterest and Snapchat, don't forget about Mark and your friends on Facebook. If you're looking to have a Facebook page that increases leads, engages your customers and doesn't suck, make sure you're not guilty of any of these:
1. Your strategy sucks
There's really no point of your business having a Facebook page if you have no goal in mind. Do you want to increase leads? Bring people to your website? Increase followers? Making sure to have a strategy in mind will help you set the tone for your Facebook posts.
2. You don't know your buyer persona
This is just as important as #1. If I had my way, we would be talking about football and Glee and I would be posting videos of myself singing funny rap videos that I wrote. But (unfortunately) that's not our buyer persona. Make sure you have your buyer persona in mind when posting to Facebook, and make sure you're posting content that they actually want to read.
3. Your app thumbnails suck
Make sure you've chosen apps to appear on the top row that are actually applicable to your business and will help people to actually stay on your Facebook page. You can customize the apps to show photos, or link to your blog, etc.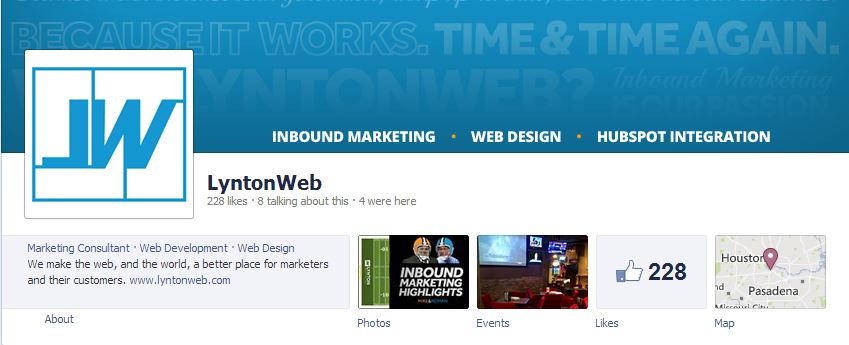 4. Your profile picture sucks
Pretty straightforward. If you're using your company logo, make sure it's the updated, correct version and it's a high quality image.
5. Your cover photo sucks
Make sure your cover photo is staying consistent with your profile picture and the overall brand of your business. If you need inspiration, check out the awesomeness that is the LyntonWeb Facebook page.
6. You're only trying to get leads
If I'm looking at your Facebook page and all I see is "Click here!" and "Download now!" and "Read more!" you are doing something wrong. There needs to be a balance between your conversation and your conversion. You need to be engaging with your audience and let them know you're not an auto publishing robot.
7. You're not trying to get leads at all
If your entire Facebook page is nothing but pictures with no links, no content and nothing that will drive traffic to your website, you missed the boat. Look for opportunities to capture leads, but make sure you're not guilty of #6. It's all about balance and knowing what your buyer persona wants.
8. You're not tracking your success (or failures)
Tracking engagement (likes, shares, when your followers are most active) will help your social media succeed. Keep doing what works, stop doing what doesn't. KISS.
9. Your customer service sucks
You're missing opportunities to show you're not a robot if you have people commenting on your photos, sending you direct messages, sharing your content- and you don't respond. Simply liking someone's comment or thanking them takes just a second and can make a big difference to your audience- and might make others more likely to engage as well.
10. You're shoving the same content down people's throats. Over and over.
If you only have one eBook, that's great. You're starting somewhere. But don't ask your audience to download the eBook 3 times a day, every day. Just make sure your posts are original and fresh and you're not repeating yourself every day.
Remember, Facebook is a social network and it's important to humanize your company when it comes to social media. Happy Facebooking, friends!
Photo Credit: tobimcfly via Compfight cc