The much-anticipated INBOUND 2023 conference by HubSpot was yet again a success. The three-day event in Boston was a treasure trove of information and inspiration for attendees, with new product announcements, insightful sessions, and countless networking opportunities.
Let's dive into the highlights of this year's event.
INBOUND 2023 New Products & Features
CRM Customization: HubSpot's CRM customization goes beyond mere aesthetic adjustments. It allows businesses to structure their CRM to mirror their unique sales processes. This means custom fields, tailored pipelines, and specific data views that cater to different industries and business models.
By allowing such deep customization, HubSpot ensures businesses don't have to adjust their operations to fit the tool. Instead, the tool adjusts to fit the business. Users can say goodbye to hopping from browser to browser and hello to endless possibilities for workflows and workstreams right within HubSpot.
Middle Bar Column Customization: The Middle Bar Column Customization is not just about rearranging tabs. It's about optimizing your teams' workflows. Users can now prioritize modules and information based on their daily tasks. For instance, a sales rep can quickly access recent leads, while a marketer might prioritize campaign analytics. This feature ensures that the HubSpot UI evolves with the user's role and responsibilities, minimizing wasted clicks and context switching and maximizing productivity. It's also the first time that this space has been available to be customized, letting users fully take advantage of the HubSpot user interface to meet their needs.
HubSpot AI: HubSpot AI is designed to be a business's smartest team member. Its deep content knowledge and understanding of customer behavior offer predictive insights that can guide marketing strategies. For example, the AI can analyze past campaigns to predict which leads will most likely convert, helping sales teams prioritize their efforts. Furthermore, with tools like ChatSpot, AI assistants, AI agents, and AI insights, businesses can offer real-time, AI-driven customer support, enhancing user experience and freeing human resources to drive customer connections and improve sales strategies.
With capabilities like generative AI, HubSpot is moving from the age of information to "the age of intelligence," as highlighted by Yamini Rangan, HubSpot's CEO. Dharmesh Shah, CTO and co-founder of HubSpot, also added his thoughts on the subject. Shah believes that AI will soon move from reactively responding and proactively offering suggestions while working in the background. HubSpot is continuously working in this direction and foresees AI "pushing open new doors," so expect to see more AI updates down the road.
Read More - A Winning Marketing Strategy That Doesn't Involve AI
Prospecting Workspace: The Prospecting Workspace is a salesperson's dream. It consolidates all prospecting tools into one intuitive dashboard. Everything a sales rep needs to identify, reach out to, and convert potential leads, from lead scoring to communication tools, is available. It also integrates with HubSpot AI, offering predictive lead scoring to help reps focus on high-potential prospects.
The new workspace helps sales reps spend less time on administrative tasks and more time building meaningful connections with prospects. It also helps contain them to one platform or system, helping drive down tech stack costs in the company.
A/B Testing Within Email Sequences: This feature takes personal email communication to a new level. Instead of just A/B testing email subject lines or content, businesses can now test entire sequences. This means understanding which sequence of emails — with their specific timing and content — performs best regarding conversions, open rates, and other KPIs. With this feature, businesses can visually determine the most effective 1:1 approach, ensuring their outreach is as impactful as possible.
Commerce Hub: Commerce Hub is HubSpot's answer to the e-commerce boom. It's not just about listing products and processing payments. It's about creating a seamless shopping experience. With integrated AI, the Commerce Hub can offer personalized product recommendations, predict stock needs based on shopping trends, and automate post-purchase follow-ups, turning one-time shoppers into loyal customers.
All-New Help Desk and Multiple Knowledge Bases: Customer support is evolving, and HubSpot is leading the charge. The new help desk offers AI-driven support ticket prioritization, ensuring urgent issues are addressed first. The multiple knowledge bases allow businesses to create tailored support content for different products, services, or customer segments, ensuring that customers always find the answers they need.
These detailed functionalities underscore HubSpot's commitment to offering tools that are not just feature-rich but also tailored to the real-world needs of businesses. Each update addresses specific challenges, ensuring that HubSpot remains the go-to solution for modern companies.
What INBOUND 2023 Meant For Lynton
For the Lynton team, INBOUND 2023 was more than just a conference. It was a networking and relationship-building opportunity. Meeting with current clients to discuss strategies and upcoming projects was invaluable. The face-to-face interactions with coworkers, customers, prospects, vendors, and partners provided insights that virtual meetings can't replicate.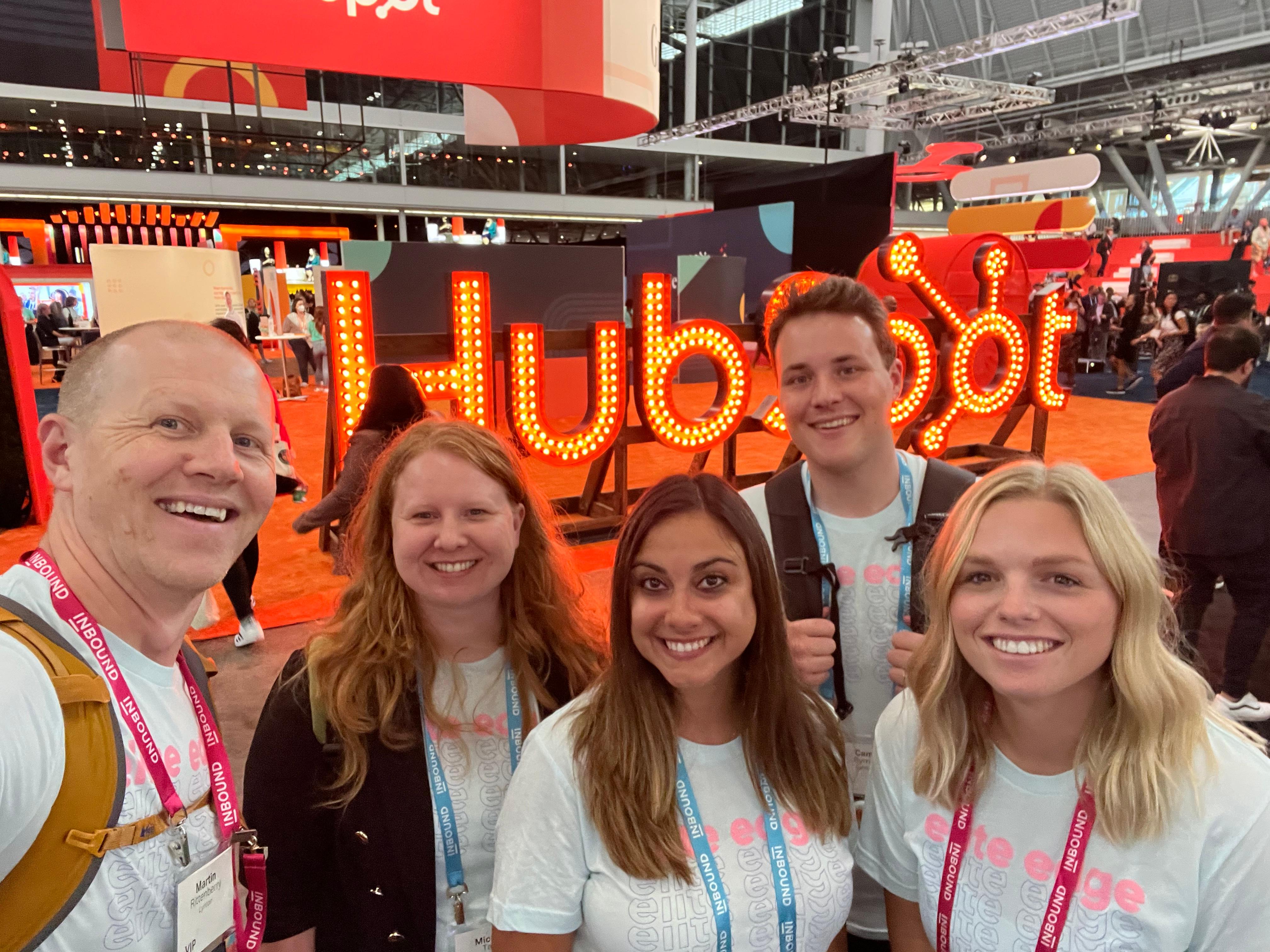 The team also benefited from attending various sessions, gaining new knowledge, and refining existing skills. These learnings will undoubtedly be brought back to our roles, ensuring that Lynton continues offering cutting-edge solutions.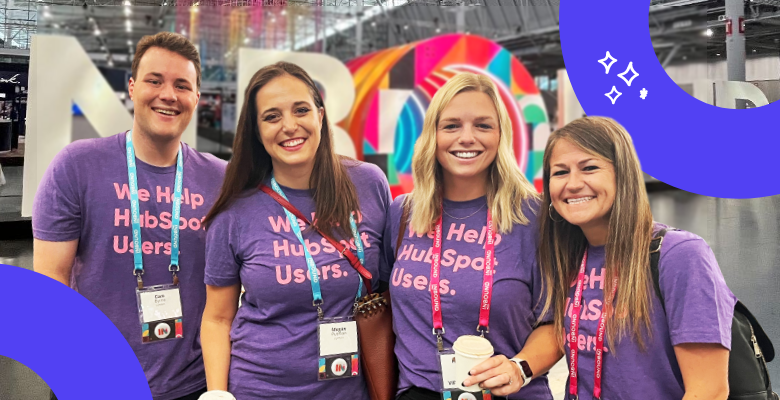 Beyond the learning and networking, the team also enjoyed the camaraderie. Walking around the conference, interacting with peers, and simply enjoying each other's company was a refreshing change from the normal virtual interactions in our space given our remote working history.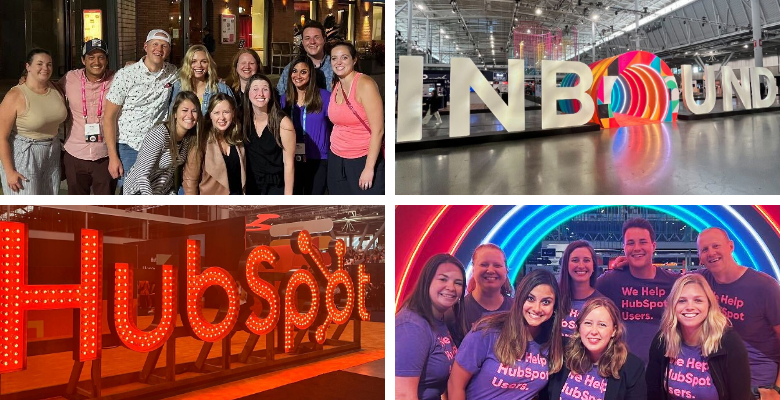 Learn More About HubSpot Updates Today
INBOUND 2023 was a testament to HubSpot's commitment to innovation and user experience. With a slew of new product announcements and insightful sessions, attendees left with a wealth of knowledge. For the Lynton team, the conference was a chance to connect, learn, and grow. If you'd like to discuss how these products can help your company, reach out today!
Maximize Your Growth
Ready to solve your company's biggest marketing, sales, or HubSpot challenges?