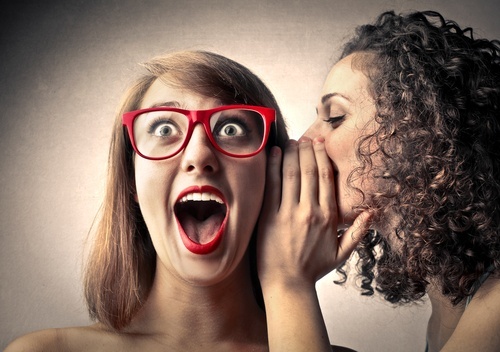 We've been working with a number of clients who've chosen a Growth Driven Design approach when refreshing their website and have seen great success. Our client successes and the challenges we've encountered in those successes have taught us some important lessons - the secrets of our successes if you will. And being the charitable folks we are, we wanted to share these secrets with you.
Here's what we learned:
Avoid Launch Anxiety Delays
Launch anxiety is natural. You've redesigned or built out a new website and are preparing to publish it to the world. It's natural to be nervous about it. You want to spotlight the best you have to offer to the world. We've found, however, that initial delays caused by natural launch anxiety can easily grow into month long delays which then turn into a scope change and more iterations of the site. While this delay is occurring you still have your old poorly performing site up and running. You're losing leads and sales every day your old site stays live.
Remind your website sponsors that launch anxiety is normal and there's no reason to delay a new site for changes that can easily be made after the site is live. Don't let perfect be the enemy of good. A website is a living breathing entity. It will never be complete and will never be finished. Taking your website live is just the beginning of your inbound marketing journey.
Identify Specific Tests Post Go-Live
The crux of the Growth Driven Design approach is incremental improvement through continuous website testing. You want to be sure to dive directly into GDD testing once your site is live. The best way to do this is have a plan of tests for the first month or two. Don't overthink it:
Month 1:
Test color of Home Page CTA Button (Blue vs. Orange)
Test placement of Blog CTAs (Sidebar, under blog content or linked in blog)
Look at page tracking of Home Page (using tools like HotJar or Crazy Egg)
That's a brief example. You don't want to be pondering what to test after go-live. Have that in place before launch. Your project sponsor should know what will be tested and understand the testing process will be iterative. Understand too that this is a collaborative process. The agency or marketing team should be seeking feedback from the client or project owner on testing. Always remember the business drivers in the process. It's easy to get caught in the weeds.
Inbound in the Mix
In addition to regularly tuning and optimizing your website don't forget about traditional inbound marketing. Funny that we call inbound marketing traditional now. Content, SEO, email campaigns and even paid media should be a complement to your GDD tests. It's not always conversion optimization. New content in the form of blogs, infographics and even email will drive people to your website.
Treat your website holistically. You want to be sure each page is optimized but you also want to use new content to pull people into your site.