Because some non-profits run on shoestring budgets, marketing often takes a back seat to other issues that are seemingly more pressing. Some organizations believe they can't afford to spend any money on technology, while others think that marketing budgets should be spent on direct mail because it has worked in the past. Unfortunately, past performance doesn't always predict future results.
Future-thinking non-profit organizations, however, will set aside these and other objections and take a hard look at incorporating an inbound marketing plan that will work to move them forward. Your inbound marketing plan should not only attract potential donors but continue to increase awareness, delight and inspire supporters, and eventually turn them into promoters of your cause.
How Can Non-Profits Benefit from Inbound Marketing?
Inbound Marketing works to attract the "right" people to your organization by drawing them in, developing their interest, turning strangers into friends through information sharing, and fostering deeper engagement with your cause. This is done by taking advantage of a variety of tools that build up your online presence and allow you to making meaningful connections with potential donors and existing patrons.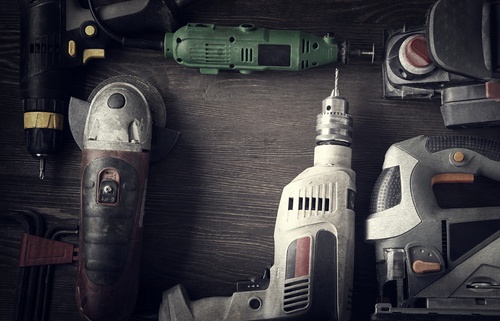 <
Tools Needed for Inbound Marketing
Some of the most important aspects of an inbound marketing plan include these critical tools:
Valuable Web Hosting Platform
In order to get the most out of your non-profit inbound marketing plan, it's critical that your web-hosting platform helps you drive the actions that matter. We recommend a base platform of HubSpot for marketing automation, complemented by Classy, an online fundraising platform. Whatever platform you choose, for the most effective marketing for your non-profit, your platform should offer these features:
All-in-One platform including email marketing, social media, analytics, and CRM
SSL security
Responsive design
Easy-to-use templates and site pages
Smart content/site personalization
SEO guidelines built in
CRM integration to sync with customer information
Analytics and reporting to measure successes or gaps in your campaigns
Blogging
Some non-profit organizations might believe that they don't need to spend time in the blogging world, or they feel like they can't keep up so they don't try. Blogging is simply another tool used to educate and bring people along on your mission with you. Use search engine optimized (SEO) blog posts to communicate needs, tell stories, create interest, and inspire your donors and activists toward deeper involvement.
Social Media
Facebook, Twitter, Instagram, SnapChat, LinkedIn, and Pinterest all work as critical forms of getting your message out there and making sure it lands with the right people. Choose two or three of the best-fitting social media sites that fit with your organization's end goals. Regularly contribute to and update these social media platforms with photos, texts, and links as reminders of campaigns, promotions, needs, victories, and exciting news.The key is consistency. If you're on 3 social media channels but haven't updated any since last year, then move to one channel - preferably Facebook which in general has the broadest reach.
Lead-Nurturing Email Campaigns
Email campaigns help with the process of developing relationships with donors and activists (existing and potential) by leading them through the steps of the buyer's journey. Email campaigns are set up to drive users forward into each subsequent step of the journey so they become an active part of your organization by donating and sharing the passion.
Start by crafting a 6 to 12 month marketing plan with these tools in mind. And don't hesitate to seek expert help, it will save you time and money in the long run.