Whether you're building a new website or updating your current one, adding custom HubSpot development can set your site apart from your competition. Getting development done that's unique to your site and easy to maintain requires a developer with the right experience – even if it means a slightly higher rate.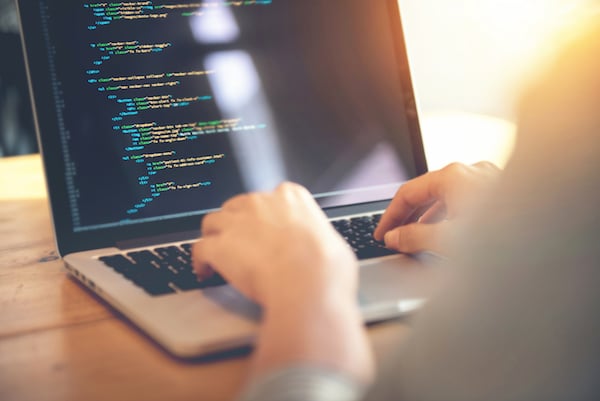 Doing your due diligence and opting for the best developer possible, will pay off in the long-run. You don't want a website that you can't edit yourself down the road. For the best results the first time, look for someone with these five qualities to ensure you're hiring someone who truly understands the capabilities of the HubSpot platform.
Knowledgeable in HubSpot
It probably goes without saying that if you're looking for a good HubSpot developer, they should be knowledgeable in the platform. But HubSpot is a robust platform so knowledge levels will vary. To get the best of the best, aim for a developer or agency who takes the time to earn and maintain HubSpot certifications. These certifications do expire, but a developer who prides themselves in keeping them up-to-date will be more proficient in the latest in HubSpot capabilities.
Similarly, the amount of time they've spent developing within HubSpot is crucial. At LyntonWeb, we have ten years of HubSpot agency partnership, so our developers have had the time to learn best practices as well as mastering various elements within HubSpot.
---

This type of expertise and experience can speed your project along without forgoing quality.
Excellent Communication Skills
Having communication skills is vital, no matter what job a person holds. However, even though we hate to generalize, web developers can often quickly go quiet, diving deep into their work. Obviously, being dedicated to their work is a good thing, but not communicating where they're at in your project with you, and your project manager can slow down the process.
A developer or agency who's responsive can help ensure your project goes smoothly. Before you hire someone, you can ask how the team communicates. Is the group open with another, discussing wins and impediments? Does the developer take the time to slow down and describe highly-technical points in easy-to-digest details? Do they respond to emails or requests for meetings promptly? All of these questions can help guide you in learning their communication skills. It is important to remember; you should also be responsive too to keep the project moving.
Wide Skillset
An important characteristic to look at when choosing a HubSpot developer is their general skill set. A wide range of custom development abilities can propel them as a frontrunner. LyntonWeb developers know various front-end and back-end development languages like JavaScript, Python, PHP, and C#. They're also masters in HTML and CSS – all things you should be looking for in your developer search.
Likewise, finding a developer who can work with specific HubSpot functionality is crucial. HubSpot comes with a variety of APIS and connectors, as well as HubDB. A developer who can work with any of these features can help you and your team create the website you want.
Strategy Focused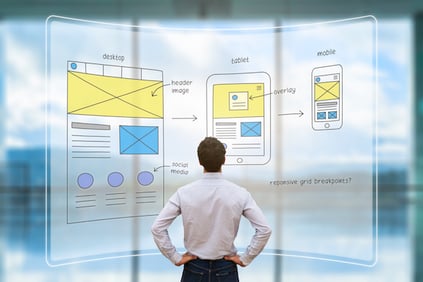 Your website is perhaps the most crucial element for your entire company. That's why you should look for a developer or agency who will take the time to get to know your unique business and everything that comes with it.
Opt for someone who discusses a "discovery" phase in your project. A discovery phase should include discussions around:
What you hope to achieve with your website development project
Your buyer personas and customer journey
Various tactics revolving around content, structure, and keywords
When you take the time to determine your overall strategy, you'll be able to stay on track and reach your goals.
Eager to Improve
The best developers are the ones who aren't afraid to learn something new. It can be anything from a new software system, coding language, new HubSpot modules, or general updates to HTML or CSS. A developer or agency who does this not only expands their knowledge but makes them more versatile to meet the needs of any prospective client. They may even pass their new skills to their coworkers, improving the overall team.
Likewise, a developer who is driven to continue learning is likely more apt to handle challenges as they arise. And with a fire for continued education, they may know the solution to more of your questions or concerns.
To Sum It Up
Don't settle when it comes to your website development needs. Make sure to find a developer who has excellent communication skills, strives to enhance their skill set surrounding about HubSpot and more, and is focused on your company's goals. To learn how we embody these qualities at LyntonWeb, contact us today.