When it comes to building a good-looking website, a number of website platforms may be able to do the trick. But if you want your website to perform as good as it looks while providing everything you need for a powerful and effective online presence, then you'll want to consider a redesign on the HubSpot COS. The HubSpot platform gives your site maximum capabilities with minimum effort. Get a taste for what's in store with the top seven advantages of a HubSpot website design noted below.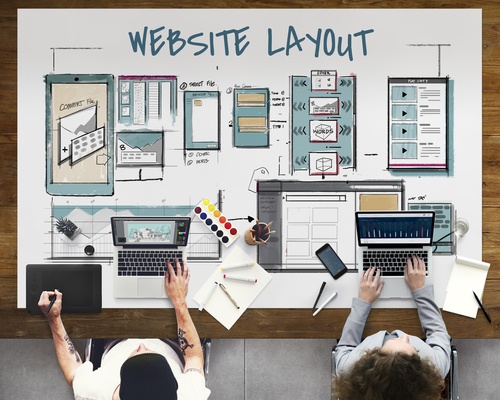 1. Easy Setup, Easier Editing
The HubSpot website design platform was created with marketers in mind, ensuring we have it easy when it came to creating and editing various aspects of our websites. That means no coding required for basic functions, although code is always optional for additional customization.
A lineup of templates work right out of the box, giving you fast and easy options for landing pages, web pages and emails. You can also go for entire template packs that let you purchase a slew of matching assets in one fell swoop.
Editing is as simple as making changes to your content directly on the page, with the added bonus of a drag-and-drop design tool to add, remove and adjust page elements as often as you wish.
2. Responsive Design by Default
Mobile-friendly websites have become a must for marketers, and all sites built on the HubSpot automatically boast responsive design. Your site will look and function as fabulously on desktop as it will on any size smartphone, tablet or other mobile device. And you don't have to do a thing to make it happen.
Not only will you join the ranks of the nearly 70 percent of companies that have integrated mobile marketing into their overall strategy, but you'll avoid being penalized by Google for not having a mobile-friendly site.
3. Personalization
HubSpot serves up personalization options that go far beyond including a visitor's name on your web pages. Insert personalization tokens on your site pages, and you'll be able to reference a person's name, company and other personal details.
Your site will be also able to present content relevant to different visitors, based on any number of factors you choose. Take advantage of HubSpot's smart content options, and you can load up content based on things like a visitor's geographic region, lifecycle stage or even the device they're using.
See Also: [Video] How We Build Super-Charged Inbound Websites
4. Extensive Integrations
While HubSpot is already phenomenal as a standalone website content system, it can blow your mind even further with integrations. Integrate your website with your marketing efforts, and you'll enjoy a an optimized content marketing machine.
The HubSpot platform also plays well with tons of other apps and web services you may already be using, such as SalesForce, SurveyMonkey, Zendesk and GoTo Webinar (just to name a few).
5. Advanced Analytics
Tracking your website's performance is the only way to know if your efforts are succeeding, and HubSpot gives you the ability to track pretty much everything under the sun. Head to the dashboard to get lowdown on things like:
Performance stats on landing pages and individual web pages
Click-through and conversion rates for calls-to-action
A/B testing results
SEO metrics that include ranked keywords and inbound links
Performance data on your competitors' websites
6. Conversion Readiness
HubSpot websites are built for conversions, with a host of tools geared toward generating leads, sales, and interaction with your visitors. Choose from easily customizable landing pages, calls-to-actions you can rapidly insert where desired, and intuitive forms you can have up and running within minutes.
See Also: Call to Action Tips that Increase Conversion Rates
7. Brilliant Blog
Blogging is an integral part of any content marketing strategy, and the blogging platform built into HubSpot can help ensure your strategy shines. Not only is your blog integrated with your landing pages and overall website, but it's optimized for mobile, search and social. Built-in optimization tools provide ongoing guidance so you don't miss a single element that can help draw in the readers – and keep them coming back for more.
A HubSpot website design goes far above and beyond the typical design you find on run-of-the-mill websites. It's one built for speed, ease and convenience, giving both you and your visitors everything required for the ultimate online experience.