Are Marketers Ready for 5G Cell Phones? - Inbound Marketing Highlights
---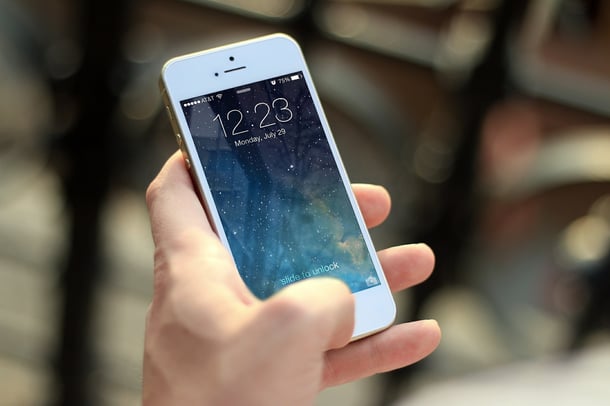 Is your marketing team prepared for new technology? Traditional billboards have taken a turn for the digital and today's cell phones are evolving quickly. See the future of marketing in this week's Inbound Marketing Highlights.

If you don't think 5G cell service will change digital advertising all that much, you are in for a surprise! Think back to when we first got 4G. It brought video streaming, app stores, programmatic auctions, and an entry point into VR & AI. However with 5G, experts are saying we should expect a lot more. So what kind of features can this new technology bring? Apparently, in the near future we'll be able to call Alexa from our car and ask her to prep for dinner, while watching a holographic display on the dashboard. By the time you arrive to Whole Foods, your ingredients will have already been assembled robotically. Is this a future that you can get behind? And obviously, 5G is also expected to improve load-times on web pages and ad blocker technology, while allowing higher resolution ads and highly personalized content. Marketers need to start preparing for these changes now, as they'll arrive sooner than you'd think.
This may not come as a surprise, but most people want to talk to an actual human when contacting customer support. According to a new study, around 79% of people prefer interacting with a human, while 74% agreed to being more loyal to businesses with human operated, customer support system. While the addition of new and more various help channels has been a much needed improvement, some are concerned that companies aren't spending their money wisely and should instead be focusing their efforts on better human interactions. Given the amount of money and time companies have put into developing or buying these technology tools, some have come as a disappointment. While most survey respondents appreciate the new technology, they long for a balance of better technology and human touch.
See Also: Delight Your Customers with HubSpot's Service Hub
If you thought billboards were static and unable to be highly personalized, you thought wrong! Delta and Equinox have teamed up to convince international travelers to exercise upon flight arrival. As part of a new #SweatLag campaign, travelers on certain flights will receive a one-day gym voucher, courtesy of Delta Airline. Digital billboards near LAX will display messages specifically targeting these passengers on red-eye flights using real-time flight data to display flight number and city of origin. The campaign features 10 digital billboards and will run through July 22nd.
Prime day is July 16th-17th and Amazon wants to make sure you know about it. So how are they raising awareness? By dropping gigantic 'smile boxes' off in 5 major cities and live streaming the reveal of their content on a microsite. The boxes are expected to focus on concert, video gaming, fashion, to literary themes. According to a press release, the 25-foot boxes will open in New York, Los Angeles, London, Tokyo and Milan and reveal pop-up events that highlight the e-commerce giant's membership offers. Prime Day is also going to include a smart home sweepstakes, allowing you to enter for a chance to win an Alexa-enabled Lexus. This event will not only promote the annual shopping event, but showcase Alexa's digital assistant capabilities.
To combat their poor performing quarter, Snapchat has been adding new features in hopes of turning things around. One cool new addition is adding games for your Bitmoji. In one of the most notable, your Bitmoji can now play tennis against Serena Williams (or at least the animated version of her). This game was made in partnership with Serena just for fun, rather than in form of a paid ad. Additionally, Snapchat is now opening commerce to influencers. This has not been widely rolled out yet however, and will be first made available to celebrity influencers like Kylie Jenner. The tool will ad a shopping bag icon directly onto the user's story. This is expected to decrease abandonment rates when shopping on the platform.
See Also: Snapchat for Marketing: A Fly-by-Night or Lasting Success?
That's this week in Inbound Marketing Highlights! Stop by next Sunday for more!