Build-a-Bear Apologizes for Marketing Disaster - Inbound Marketing Highlights
---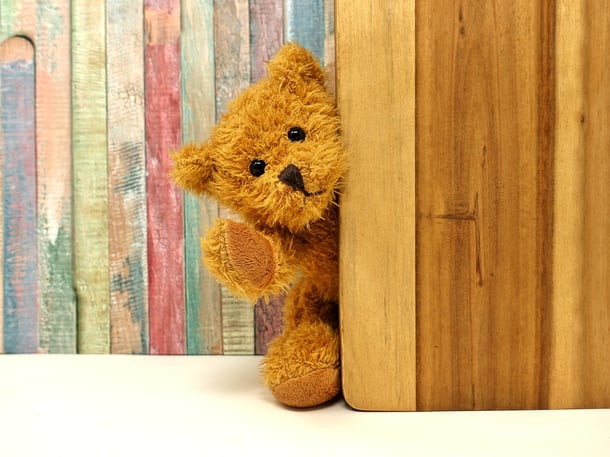 Marketing stunts are not only expensive, but often difficult to pull off. While they may be risky, they have potential for viral success as well as a major financial payoff for the brand. This week in Inbound Marketing Highlights, we're going to look at recent stunts like name changes, branded engagement proposals, music video jingles, and more.
What was supposed to be a happy day for children turned into a chaotic marketing disaster. When Build-a Bear Workshop held a "pay your age day" promotion this past Thursday, the turnout far exceeded what they were prepared for. Build-a-Bear made sure their stores were fully stocked and staffed for the big promotion, they even went so far as to put out a notice warning customers of long lines. But what they didn't expect were mobs of people lining up 24-48 hours before the event. This led to disappointment on Thursday when customers who waited found out that Pay Your Age day had been cancelled due to the store reaching capacity. Not only was the store full, but it had turned into a "crowd safety" concern, leaving everyone who waited upset. Social media users noted that staffers were even being assaulted by irate customers. Build-a-Bear apologized profusely for this disaster, reminding the public that every child gets to "pay their age" during their birthday month as well, inviting them to come back and try again. Line waiters who didn't get in also received a $15 voucher for their next trip.
As many of you know, this past Friday was National Fry Day (sorry to those who missed it.) While many brands, mostly burger joints, had promotions for this holiday, one that stood out among the crowd was Dunkin' Donuts. They used the occasion to announce their new Donut Fries. Not only did they unveil an exciting new product last week, but they did it in style with a music video, starring two YouTube sensations: vlogger Miranda Sings and Rebecca Black (famous for singing the viral "Friday" song). The music video is a parody of Black's "Friday," with all of the words swapped out for donut terminology. Let's hope the fries taste better than this music video sounded…
What is the correct way to eat a Kit Kat? Do you break it in half or just bite into the whole thing? Haley Byrd was outraged when she found out her boyfriend used the second technique, and took to twitter to express her concern. When her tweet went viral, Kit Kat immediately reached out to the boyfriend, Evan, and sent him a care package in order to "educate him on the correct way of eating the product." Through their contact with Evan, they found out he was proposing to Byrd and wanted to get involved somehow. So to help with the proposal, Kit Kat 3D-printed a candy bar for Evan to hide the ring in. See the ring holder here.
See Also: How to Not Look Like a Twit on Twitter
IHOP made national headlines last month when they changed their name from IHOP to IHOb, in order to promote their new line of burgers. This week, they announced that they're changing it back to IHOP, and commented that the name change was never meant to be permanent. So how did this stunt end up working out for them? According to Business, Insider, 30% of U.S. adults said they talked about the chain during the IHOb campaign, which is the highest score since 2012. But while awareness went up, data from Foursquare suggested that the promotion didn't increase restaurant attendance much. The pancake-burger chain saw a 4.6% increase in visits from male customers in the days following the burger announcement, while the number of female visitors slipped 2.2%. But as far as money goes, we won't know the numbers until IHOP announces their Q2 earnings in August.
While you can count on Alexa to play tunes or answer basic trivia, experts are saying you can't quite trust her with your healthcare needs yet. Over 20 million American homes have an Alexa speaker. And while Alexa's technology has been around for 6 years now, changing search as we know it, some of it may not be as flawless as we'd like to think. Some of the medical apps on your Alexa may be familiar, with Mayo Clinic and Vanderbilt University being among some of the world renowned apps on the device. However, other apps don't clearly disclose who's behind them, with Amazon loosely regulating who gets listed in their Skills Store. Maybe call a doctor yourself before passing the job off to a robot?
See Also: The Impact of Voice Search on Healthcare Marketing
That's this week in Inbound Marketing Highlights! Stop by next Sunday for more!