Burger King Gave This Fan the Best Christmas Present Ever- Inbound Marketing Highlights
---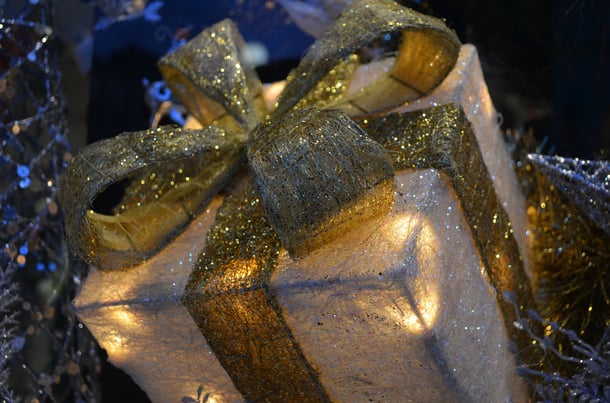 In a special holiday edition of Inbound Marketing highlights, we're listing the best marketing stunts, ads, and commercials of the season. With so much marketing this time of year, brands need to find creative ways to stand out. The ones listed below did just that. From wrapping an entire restaurant in paper to a modern twist on the Christmas Story 'Leg Lamp,' here are this week's highlights.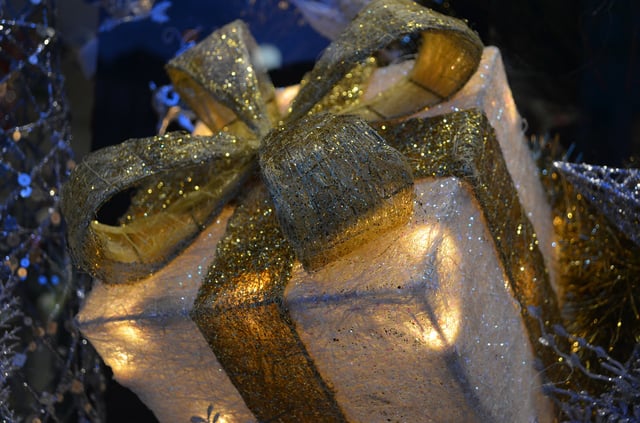 Burger King Gave One Hell of a Christmas Present to Its Biggest Facebook Fan in France
It's a fast food lover's dream come true! Burger King France rewarded one of its biggest Facebook fans by gifting him his very own Burger King. As a holiday present, they wrapped up his entire local burger king in Christmas packaging and revealed it to him as a surprise. Instead of saying "Home of the Whopper," it now says "Home of Sullyvan K." above the door. He was also given a parking spot, a golden tray, his very own table, and customized burger packaging. But best of all, he gets to eat there free for a year! Did Burger King just take holiday marketing to the next level? I think they did. See the video reveal above.
Cottage sells for €32,000 after clever Christmas marketing campaign
Not a fast food lover? How would you like an Irish cottage for Christmas? When REA Brady Estate Agents were having trouble selling this Irish cottage, they decided to market it as a Christmas gift as it went to auction. It turns out that the dream of living in a cottage in rural Ireland is shared by many! The property brought in inquiries form the USA, England, Germany, Dubai, and Israel, with 34 people tracking the auction. All of this interest came from the publicity that the real estate company did on the campaign, with major news sources running pieces on it. The successful bidder was from the U.K. who won with a final bid of €32,000.
See also: Sales Pitches: Should You Include Them in Your Blog
Captain Morgan's 'Leg Up Lamp' Is the Most Ridiculous Holiday Gift of 2017
We all know the Christmas Story leg lamp, but have you seen Captain Morgan's leg lamp? Captain Morgan recently released a twist on the holiday classic and it's amazing. But here's the catch, there are just FIVE of the exclusive lamps available, each priced at $499.
"The 40-pound, four-and-a-half-feet-tall figure is clad in blue business pants and size 10 faux leather boots. Atop the lad's pelvis sits a soft red lampshade with golden tassels."
View this work of art by clicking the link above!
Ed Sheeran's 'Ginger Ed Man' Holiday Ad Is Here
Ed Sheeran was the number one streamed artist on Spotify this year and was honored accordingly with his own Spotify commercial. The ad features a gingerbread man version of Ed Sheeran, who sports a similar curly, red hairstyle. In the commercial, the cute cookie cut-out sings along to Sheeran's, "Perfect" when Ed unexpectedly bites the head of the cookie off and smiles. A little dark for a Christmas commercial in my opinion. What are your thoughts?
See also: 7 Mistakes You're Making with Video Content
Starbucks Truly Dominates Holiday Video Views Online
Not surprisingly, Starbucks is succeeding once again this season with their new holiday cup design. According to Visible Measures, Starbucks' holiday campaign has brought more online video views than any other brand. What is surprising however, is the margin by which they are leading in views. It has more than DOUBLE the views than the No.2 ranked campaign by H&M. See the full list of winners here.
I hope you enjoyed my favorite holiday marketing campaigns! I wish all of you a joyful holiday with your families and friends. Be sure to come by next Sunday for more Inbound Marketing Highlights.