Burger King Recruits Pyromaniacs in New Ad - Inbound Marketing Highlights
---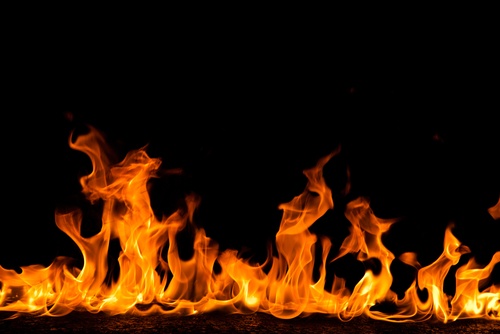 Burger King is recruiting... pyromaniacs? Speaking of fast-food, is it ethical for advertisers to promote junk food to young children? Read below for these two stories as well as more in this week's Inbound Marketing Highlights!

A bizarre new recruitment ad by Burger King is calling for young people who like to "play with fire." The ad includes visually striking images of fiery protests from around the world. The subjects of the images include soccer fans brandishing their Bengal lights; a fire festival in Valencia, Spain; a flame-breather demanding improved living conditions in Brazil; and a masked anti-globalist armed with a classic Molotov cocktail.
The ad directs readers to the Burger King Germany's job page. The ad, although edgy, is a play on Burger King's "flame-grilled" positioning, which is their main difference from competitors. Since Burger King is trying to reach young people, they wanted to choose heavily politicized and relevant images for the campaign. Too edgy? Too politicized? If it sells more Whoppers, Burger King might not care.
Lacoste is helping endangered species in a unique way. To raise awareness for conservation programs, they are swapping out their iconic crocodile logo for a series of the most endangered animals. The limited edition logos include birds, turtles, dolphin, lizards, and more. Proceeds will go to the IUCN as it fights to save these 10 animal breeds.The white polo shirts are available on their online store for $185 each. Or perhaps you just want to take that $185 and adopt 3 Slow Loris'.
Related: 4 Inbound Marketing Tools for Your Non-Profit
The use of GIFs in marketing is not new. What is changing, however, is the length of them. The animated videos which are normally short and looped are now being lengthened by some brands. GIFs which are normally 4 seconds long, are now running as long as a minute. These new, lengthier GIFs are being used for a variety of purposes including tutorials. This GIF format has proven particularly effective among certain categories of its consumer audience, including those in gaming, cooking and do-it-yourself niches.
---

"[The long-form GIF] is great when you're trying to give a sense of doing something. It's not so long that people get bored, and it can show the task is accomplishable."-

Amanda Lorei
When you hear about 'influencer marketing', you may think about high-profile celebrities. Although, the majority of influencers today are actually a group of relatable people, with a smaller following known as the "micro-influencers." On the surface, it may seem like the follower count is the only thing that matters when choosing an influencer, which is why huge brands target celebrities. But while the overall following numbers do attract attention, engagement is the key factor in an influencer's ultimate success.
Brands and marketers are now focusing on the interaction between influencers and their audiences and that is measured by likes, comments and the ultimate trust followers have in the influencers they are following.
For a brand to achieve the best possible ROI on a campaign, it's ideal to hire a group of micro-influencers. Since micro-influencers will not have the same reach as the macro influencer celebrity, working with a group of micro-influencers is necessary to increase the reach of a campaign.
See Also: 5 Steps to Building a Strong Brand
Is marketing junk food to the youth ethical? The Irish government is trying to decide. Research estimates that 85,000 of children in Ireland will die prematurely due to overweight and obesity – more than twice the entire Irish death toll in the first World War. Because of this heart-breaking statistic, the government has already implemented a tax on sugar-sweetened drinks but it still doesn't seem to be enough to alter the current course of junk food marketing.
Their latest initiative to tackle the code of practice to restrict non-broadcast junk food marketing. The problem with this code is that it is voluntary. Companies signing up to the code are not obliged to abide by their commitments, while firms acting responsibly will be put at a major competitive disadvantage. Mandatory regulation might be the next step.
That's this week in Inbound Marketing Highlights! Stop by next week for more!