Can Virtual Reality Put Criminals In Jail?- Inbound Marketing Highlights
---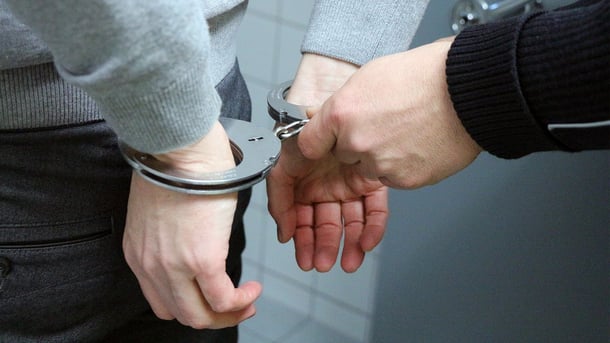 The same technology used in Snapchat filters and your favorite video game can now bring a criminal to justice? What a time to be alive! Read on for more on this story as well as four other marketing headlines this week.
Think You Could Convict A Criminal Using Virtual Reality? You Might Soon
Last week, we discussed how Virtual Reality is changing modern day marketing, but some are saying it can soon change our criminal justice system as well. VR is already being used in select cases but is set to 'rapidly' change in the next couple of years according to FBI agents and VR specialists. One example of it's potential usage would be exploring the scene of a crime and picking up objects. Law enforcement is embracing VR not only to enhance crime scene investigations but to improve crime scene training and courtroom presentations. Virtual reality technology will play an ever-evolving role trough using 3D images, mobile mapping, precision use of measurements, and photo capabilities. One reason it's not yet widely available is due to the cost of these systems, however it's expected to be more mainstream soon. Read the article for more on these fascinating developments
3 Priorities That Will Help Experiential Marketers Step Up Their Game in 2018
I talked briefly about Experiential Marketing last week and how it's currently on the rise, especially with Millenials. It's even become widely popular in Europe with the U.K. increasing spending by 22%. However, according to Adweek, while this form of advertising is growing tremendously, it requires a lot of effort to sustain these measures. Experiential marketing is one of the most misunderstood techniques in marketing and in order to help marketers build confidence, this article offers three priorities to keep in mind as you set out in your experience building journey. Check them out here and see how you can make experience marketing work for your brand!
Snapchat may require users to sit through its ads
One great thing about the current version of Snapchat is the ability to quickly skip or close out an ad, just like one of your friends' snaps! However, this soon may change. Snapchat is considering forcing users to watch three seconds of their ads before giving them the ability to skip. With Snapchat missing it's revenue expectations nearly every quarter since going public, this requirement is not a huge surprise. Nearly all of Snapchat's revenue is generated from advertising and the platform currently lacks tools to track their performance. This is leading to waning interest among advertisers. A survey by customer acquisition firm Fluent in February 2017 found that 69% of US adults "always" or "often" skip Snapchat ads, per Digiday. Additionally, Snapchat's young users often skip commercials in less than a second, according to Ad Age. While this ad watching mandate may increase advertisers, it also has the potential to steer users to Instagram stories as well as other ad-skippable experiences.
See Also: Snapchat for Marketing: A Fly-by-Night or Lasting Success?
Localized Digital Marketing: How Brands Like Airbnb And WeWork Are Leading The Way
While some brands are taking advantage of new marketing techniques, local businesses are often left behind and slow to adapt to digital technologies. This is largely because small business owners wear many hats and juggle many different responsibilities. Often enough, staying up to date on marketing trends isn't a top priority. However, they can use the local, "down the road" aspect of their business to their advantage, by utilizing local search ads, local influencers, and social media posts targeted by zip code. Read the article for more small business tips and tricks!
See Also: 3 Effective Marketing Tips for Small Businesses
How A Business Card Can Make A Difference And Start A Conversation
What does your business card look like? Maybe you opted for a classic look with clean lines and a minimalistic color scheme? Or maybe you're a creative who likes to experiment with bold colors, font, maybe even a unique shape. Either way, chances are that your business card is made out of paper. Pretty much every business card was made out of paper, until now. MOO, an innovative printing company, is launching a business card made out of recycled t-shirt scraps this summer. Right now, they're the only printing company taking recycled t-shirts and turning them into cards. The goal is to reduce textile waste, with 13 million tons of textile thrown away each year, and to increase conversation about sustainability. Would you make the switch to a cloth business card?
That's this week in Inbound Marketing Highlights. Stop by next Sunday for more!