If you're like many effective online content marketers today, you're focused on using your Buyer's Journey to drive traffic to your website, gain qualified leads, and work to convert those leads to sales. Although this process is relatively effective, some marketers are asking questions about how to make this process even more productive and efficient. That's where CRO (Conversion Rate Optimization) comes in.
CRO works as a system for making more effective use of your existing website content by increasing conversion rates from existing traffic.
Websites that are already designed to convert visitors into customers often produce a sales conversion rate of about 1%. Increasing more sales means driving more traffic to your site. But what if you could increase your rate of conversion from the traffic you already have? If this can be increased to 2% or even 3%, you've effectively doubled or tripled your customer base without having to draw in additional visitors to your website.
This, in a nutshell, is CRO.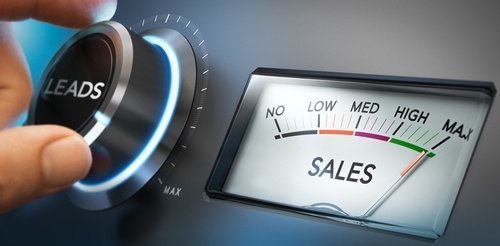 Calls-to-action (CTAs) are built into content marketing websites, ready and waiting for visitors to turn into leads and then customers. If your website is already set up to attract visitors and turn them into leads, then CRO works as an effective tool to increase conversions and sales for existing visitors. When you analyze and discover why certain website visitors are not converting, you tune elements of your website to make your offers more compelling.
Asking the Right Questions
Access to analytics is critical to understanding how your site is performing and how it can be improved. Some of the questions you'll need to answer are:
How do visitors find your site? (Where do they land on? Which content draws them in?)
What types of referrals bring visitors to your site?
What are the demographics of your visitors? Age, location, interests, etc.
Which parts of your site are engaging to visitors? Where do they stay longest?
At what point do visitors leave your site? Are they bored? Is something driving them away?
Useful CRO Tools
Simple testing and research offers insight into your visitors, answering the above questions. A few of these tools include:
A/B split testing - an effective tool to determine how your visitors respond to particular adjustments to your site.
Persona research - is another way to pinpoint preferences for your target customers, allowing you to design your site, content, and even make SEO decisions based on demographics, personality, values, and lifestyle.
User surveys - allow you to get into the brain of your buyer, helping you to determine how effective your website has been to visitors.
Once you better understand who your visitors are, what they are doing, and what drives them away, then you can adjust your website to better meet their needs and turn them into conversions.
CRO Strategies
Depending on the results of your data, you may want to incorporate some of these CRO adjustments:
Content Changes
If your old content is drawing in visitors but they leave quickly, you may find that it could benefit from a refreshing rewrite. Blog or article titles may draw people in, only for them to find that the content is outdated and not useful. Identify your blog posts that are receiving high levels of visitors but not a lot of conversions. Adjust your content to make the CTA clearer and provide motivating offers directly related to the topic.
Text-Based CTAs
Some web visitors immediately close pop-ups, no matter what they say. Writing calls to action into your content helps to lead visitors more gently to conversion, without the feeling that they have been interrupted or coerced into something. The HubSpot blog for example, generates more leads from text-based CTAs than graphical ones.
Action Driven Copy
Make sure that your content points visitors in the direction you want them to take. Without an overt sales pitch, your site should always be seeking to identify reader pain points and helping them to solve problems, ultimately through the use of your product or service. Give visitors concise instructions - download, find out, determine ROI are good action based instructions that encourage visitors to convert.
Chat Invitations
Some visitors simply want to get their questions answered immediately. Offering the option of a chat box keeps visitors from having to search for the Chat option on the page they are visiting. Make the box accessible but not annoying.
Conversion Rate Optimization offers an opportunity to dig a little deeper, cultivating the relationship you have with existing web visitors and leading them further through the Buyer's Journey. As you continue to tweak and develop your website, your attentiveness to the CRO process will earn your company a strong payoff.