Did Google Mistake a Cat for Guacamole? - Inbound Marketing Highlights
---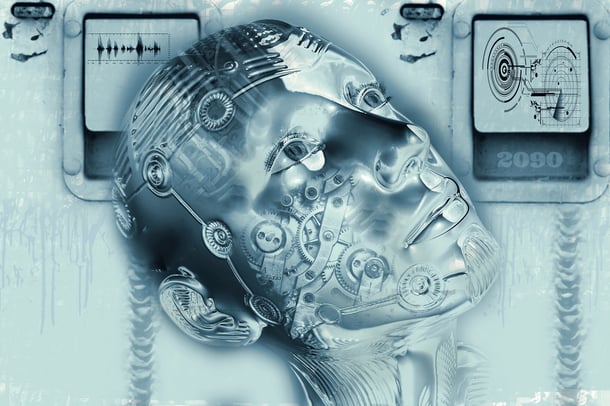 Modern technology is helping marketers find new ways to expand their reach, personalize their content, and deliver a unique experience to each consumer. Are some companies taking technology too far? Today, artificial intelligence is making it easier than ever to target consumers. From image recognition, to data tracking, and potential hacks, here is this week in Inbound Marketing.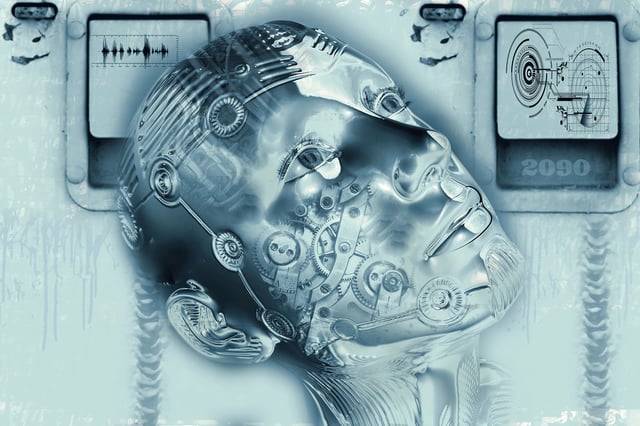 How scientists fooled Google's AI into thinking a cat was guacamole
AI (artificial intelligence) is on the rise in this digital age and is becoming a useful tool for marketers in every industry. From personalization, to content creation, to chatboxes and more, AI helps brands to enhance every step of the customer journey. However, it seems current AI technology is still in need of further testing. Last week, some MIT students were able to trick Google's image-recognition AI into thinking a cat was guacamole. This was done by blurring and rotating the image among other tactics. Although this experiment might seem odd, the results show that relying on this technology can be problematic. In fact, the cameras on self-driving cars use this same technology to identify pedestrians and traffic signs. If AI misreads these things, it can lead to tragic outcomes. Even though AI is making advances in the marketing and tech world, don't put all your faith in it just yet!
Read More: Artificial Intelligence: Terms Marketers Need to Know
What Is Account-Based Marketing?
Do you like Inbound? Then you're sure to love Inbound's data-focused cousin, Account-Based Marketing. Like Inbound, it's customer-centeric and creates better engagement and results. While Inbound uses content to attract leads, ABM goes a step further and presents highly targeted prospects with content that is relevant to their pain points. It's about shifting your focus from lots of leads to highly targeted accounts that are the best possible fit for your product or service. How exactly do you find these highly relevant leads? Today there's software and tools that can help you find a good match. Like Inbound, ABM relies on buyer personas and an ideal customer profile in order to create content for the right channel with the right message.
WordPress 4.8.3 Fixes Critical SQL Injection Vulnerability
If you're one of millions running your website on WordPress, you'll want to make sure you're using the latest version as soon as possible. It was recently announced that there was a potential SQL injection vulnerability (sounds pretty serious). WordPress developers say that while the core is not directly vulnerable to this issue, some of the plugins and themes may have been exposed. If you're not currently using version 4.8.3, you might want to update immediately!
How Visual Listening Can Turn Selfies Into Sales
Are you monitoring social media hashtags and mentions to see what people are saying about your brand? Well I'm sorry to say, that's no longer enough. In the world of smartphone cameras and photos, conversations are no longer in text but in the form of images. Branded social media posts don't contain any tag or text mention 80-85% of the time. If you're only monitoring text mentions, you'll miss half of the conversation. This is why some brands are beginning to implement "visual listening," using image recognition to uncover in-image mentions of your brand. For now, this mostly includes logo recognition, however, a more targeted use can recognize partial logos and sometimes even objects without logos. This technology allows marketers to receive data that would otherwise remain uncovered.
Snapchat adds "creepy" ad targeting, letting companies track you online
Do you ever look at products online, close the tab, and then find the previously viewed items as an ad on your social media? This concept is nothing new. Facebook, Twitter, and Google, have all been using cookie driven technology to track your online history in order to place targeted ads. What is new however, is Snapchat joining them in the data collection with their new tool, Snap Pixel. This news is surprising since Snapchat has previously criticized this sort of technology, even citing it as "creepy". How exactly does it work? Advertisers create pieces of code on websites to see what you do after viewing one of their ads. This way they can learn how people are interacting with their ads and how traffic is being driven to their site. Snapchat will also use retargeting, which lets these ads follow you around the web, popping up in multiple locations.
That's this week in Inbound, stop by next Sunday for more!