Dunkin' Collaborates with Dove for National Coffee Day- Inbound Marketing Highlights
---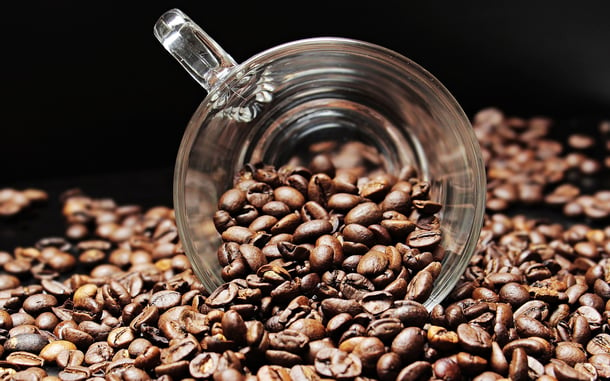 While today's user experience is already highly personalized, experts in the industry think that improvements can still be made. Facebook is testing personalities for their chatbots, Snapchat is rolling out visual search, and GM is looking to change radio as we know it with new user insights they've gathered. Learn more about these stories and others in this week's inbound marketing highlights.

Rebranded Dunkin' Collaborates with Dove for National Coffee Day
Dunkin', formerly known as Dunkin' Donuts, and Unilever have teamed up for a unique collaboration. In honor of National Coffee Day this past weekend, they offered customers a chance to win a year's supply of both free Dunkin' coffee and Dove Dry Shampoo. While it might seem random, the idea of the giveaway is cleverly to make mornings easier for those who always rush.
To enter the sweepstakes, customers were prompted to share why they "run on coffee and dry shampoo" by posting pictures of their crazy morning on social media, using #DxDSweepstakes. The move on Dunkin's end is essentially part of it's rebranding to focus more on their coffee products.
Facebook Opens "Story" Feature to Advertisers
Every social media platform has a "Story" feature by now, but Facebook is the latest to cash in on it, making it available to advertisers. With over 300 million users viewing Facebook Stories every day, this could have a large payoff for the network. It is also proven that 68% of people use stories regularly on at least three apps. While ads can sometimes have a negative impact on customer experience, it would be foolish of Facebook to not take advantage of these statistics.
Snapchat Unleashes Visual Search in New Partnership
So you've used search engines and voice search, but are you ready for visual search features? Snapchat is soon unleashing a visual search tool in partnership with Amazon. By doing this, Snapchat is hoping to become more relevant and re-integrate themselves into people's daily life. The marketing program will be affiliate based, paying commissions to advertisers who provide links of the products.
Although Snapchat has been down in user growth by 2% in Q2, people are expecting this to help it rise. The first product to take advantage of Snapchat m-commerce (mobile-commerce), yes that's a term now, was Nike's Jordan brand. The Jordans ran out of stock within minutes, prompting their rival, Adidas to follow suit. Would you purchase clothing through Snapchat?
See Also: Snapchat for Marketing: A Fly-by-Night or Lasting Success
Bots with Personalities?
If you've ever found bots to be impersonal or awkward, you're not alone. Facebook is testing a new Persona API, which will enable developers to add multiple bot personalities for different audiences.
Facebook has specific guidelines for their messenger to abide by when sending promotional content, in order to prevent misuse and spam. They've released the following statement about the new feature,
"We hope this opens up new possibilities for how you send non-promotional messages via tags. Please note that all messages must continue to adhere to the to the specific use cases allowed for each tag and follow all relevant Messenger Platform policies." -Product marketing manager David Cohen.
See Also: Why Your Website Needs a Chatbot
GM Paves the Way for Highly-Targeted Radio Ads
General Motors is going collecting an extensive amount of marketing insights. 90,000 people have volunteered to share their data with the automotive giant. The test monitored the radio on their digitally enabled vehicles to gather AM, FM, and digital XM feeds. Until now, the radio and car industry haven't interacted or collaborated much. GM is hoping to break the silos with this data collection.
"We decided to collect the radio listening data on 90,000 vehicles. We can tell if they listened to it to the end. Or, in the middle of the commercial, did they change it to another station?" -Saejin Park, GM's Director of Global Digital Transformation.
Ok, so GM is gathering a ton of data, but what exactly is the point? The idea is that one day, the radio feed will be able to predict what kind of music you like, solely based on what kind of car you own. Advertisers will be able to use this data to test and identify behavioral trends.
That's this week in Inbound Marketing Highlights, stop by next Sunday for more!