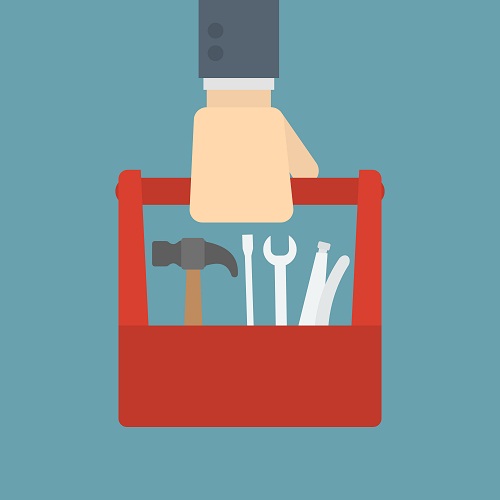 You get the gist of growth driven design (GDD) and know you want to implement it. But that still leaves one very important question: where to even begin? Whether you're working with an agency or your own in-house team, a number of exceptional tools can help jumpstart your GDD project. These tools offer an easy means for content creation, testing, analyzing, reporting and otherwise optimizing your site. We've outlined six of our favorites below.
HubSpot
HubSpot is a hugely popular inbound marketing software platform that helps you create and optimize your website content to best attract and then convert visitors. Ingrained platform tools let you easily share content, design engaging landing pages and CTAs to engage prospects, and personalize and enhance the overall user experience.
Hotjar
Hotjar is a comprehensive analytics and feedback tool that helps you understand your visitors and target key areas of your site that could use a boost. Features include heatmaps that provide visual overviews of user behavior, recordings of site behaviors, and funnels to identify pages that prompt visitors to exit your site. Surveys and polls provide feedback from actual visitors to your site.
Google Analytics
Google Analytics has largely become the king of data collection and management, giving you a single, comprehensive overview of key metrics associated with your site. Check out bounce rates, pages per session, conversions and other important stats that can indicate what you're doing right or wrong. You're also treated to insights on how visitors find and use your site – and how to keep them coming back for more.
Optimizely
If you're big on A/B testing to determine the most effective GDD updates, then you'll be big on Optimizely. In addition to serving as an easy-to-use testing platform, Optimizely doubles as a tool that helps you personalize the user experience and target your prime audience for tests and personalization purposes. Real-time analytics are part of the deal, as is a full Optimizely Experience Optimization Platform.
UserTesting
Billed as the world's most popular user research platform, UserTesting helps you quickly and accurately collect feedback from real people using your site. You can select your target audience and then review insights from user videos and metrics. Create and analyze the tests yourself or let UserTesting do all the legwork and simply deliver the results.
UsabilityHub
UsabilityHub is another testing platform, this one specifically aimed at testing the usability of your design to determine if it's on target or totally off the mark. The platform's suite includes five different tests you can run on any uploaded design of your choice. Depending on the test, users are asked to weigh in on various aspects of your design that range from what they recall after viewing it for five seconds to how quickly and accurately they perform your desired action.
Just like no single GDD website change is likely to make or break your entire site, no single GDD tool is necessarily the end-all for everything you need. For best results, keep all of them in your arsenal as you keep your website's evolution going.