How the HubSpot COS is Like The Avengers of Marketing Automation
---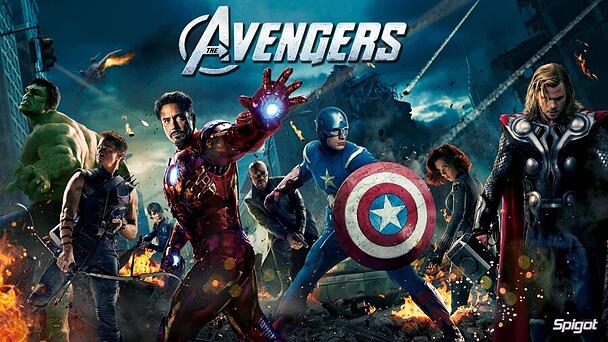 I've made it no secret that I'm a big comic book nerd. I love super heroes and I don't care who knows it. When I have to explain something technical or complex to people, I'll almost always relate it to super heroes because that's what is on my mind 86% of the time (when I'm not at work thinking of websites and inbound marketing).

I was recently trying to explain HubSpot's COS to a not so technical friend who has a tiny bit of experience with WordPress. I kept saying a feature was like so and so, but on steroids. Like this and that, but on crack. More power! More craziness!

That conversation led me to connect the HubSpot COS with none other than - The Avengers!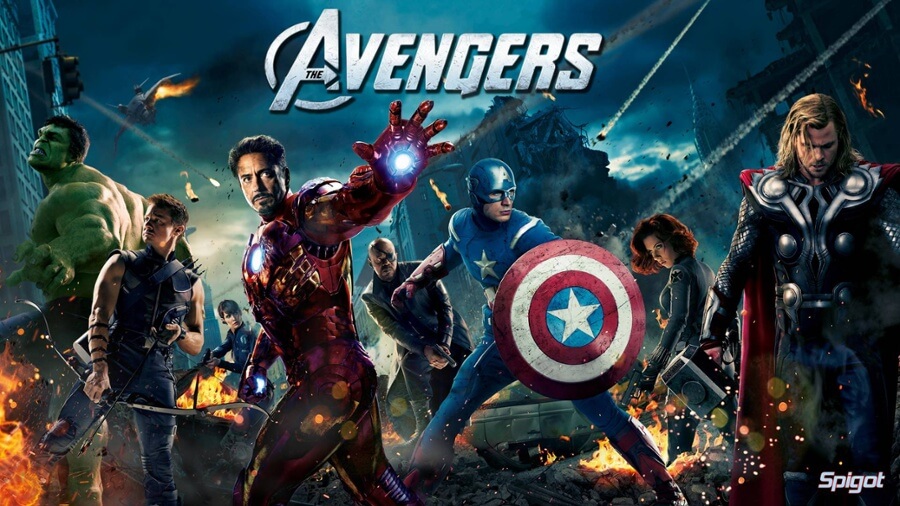 Responsive Design Support
Much like Iron Man having a suit for every occasion, the COS was built with mobile in mind, so your website will look killer whether it's being displayed on a smart phone, tablet, or desktop.
We've talked and talked about how important responsive design is in this mobile world. Your visitors are coming to your website on their mobile phones and tablets. You need to show them the version of your website best optimized for their screen size.
Smart Content
Like Captain America, the brilliant tactician who knows how to lure people in and when to strike, the COS offers the most relevant and customized content to your visitors right when they need it.
HubSpot's COS has a smart content feature that we built into our own website. These smart tools allow you to customize your website for individual users based on their past interactions and conversions with your site.
Closed Loop Marketing
Like Mjolnir, Thor's mighty hammer that always comes back to him when called, you can connect your HubSpot data with your CRM and enjoy perfectly synced lead data in HubSpot and your CRM of choice.
You can push HubSpot data to CRMs such as Salesforce, Microsoft Dynamics, and NetSuite (and others). Integrating this data streamlines lead intelligence, provides better reporting, and most importantly, gives your sales team all the information they'll need to convert those leads into paying customers.
Site Builder
The site builder on HubSpot is both smart, and strong. Just like Bruce Banner and his alter-ego the Hulk.
The Site Builder built into HubSpot's COS is so powerful it can almost kick Hulk's butt. Almost. That's pretty damn powerful. Baked into the site builder is an intuitive drag and drop template builder, a great rich text editor and custom settings that anyone can use, even if you're not a developer. If you are a developer or are handy with HTML and CSS, you can edit pages like the Hulk crushes cars - effortlessly.
Analytics and Reporting
Natasha Romanoff, aka Black Widow, is a super spy and Clint Barton is one of the world's greatest marksman. Hubspot's SEO tools help target leads and prospects while also gathering relevant intelligence on the bad guys (i.e. your competitors).
Data is so important. It can tell you what's working and not working for you so you know what efforts to improve and what efforts to double-down on. HubSpot's COS tools also let you know how you stack up against your competitors.
...Assemble!
Combine all these heroes and you get the Avengers, Earth's mightiest heroes.
Combine all these website features and you get the HubSpot COS, Earth's mightiest hero-uh... website and inbound marketing platform.
Keep in mind that these heroes are only a handful of heroes on the Avengers roster. Similarly, these are only a handful of the powerful tools in HubSpot's COS.
Interested in trying out the COS? Give one of our Mighty Inbounders a call, we'll help you save the day.
Excelsior!