You know you want to use a digital marketing platform to help advance your business to the next level. But you don't know which one to choose. Two platform names you're sure to have heard bandied about are HubSpot and Marketo. Each of these platforms has strengths and weaknesses. Read on to find out how the two match up, and see if one of these platforms may be right for you.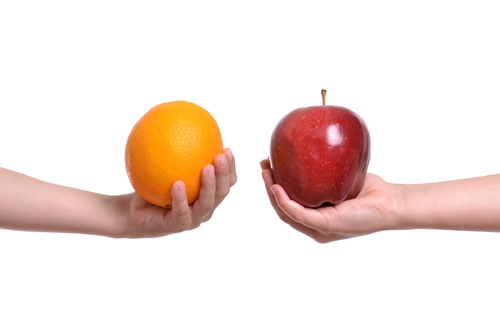 Overview
HubSpot
HubSpot is designed to serve as an all-in-one solution for your customer relationship management (CRM), marketing and sales needs. It comes with three software options that can be used separately or in tandem for a powerful platform that provides numerous solutions.
Marketo
Marketo is specifically designed as a Marketing Automation Platform (MAP). It comes armed with landing pages, forms, emails, list segmentation, automation, lead nurturing and multiple add-on features all geared for marketing.
Top Features
HubSpot
HubSpot has dozens of features that strengthen CRM, marketing and sales efforts. Some of these include:
Personalized email sequences that let you set up and schedule emails to individual prospects
Creating and measuring email templates
Real-time notifications when someone opens an email or downloads attachment
Standard marketing features that include email, blogging, landing pages, automation, lead management, analytics and social media posting
Website, call-to-action and SEO tools that require no coding or programming knowledge
Inbox profiles that provide key info on potential email recipients right in your inbox
Prospect tracking that gives you real-time info on website visits
Read More: 10 Reasons You Need a HubSpot/CRM Integration
Marketo
In addition to the standard features you'd expect from a marketing automation platform, Marketo is home to a number of stand-out features. These include:
Engagement program, a lead nurturing module for creating intricate communication streams
Real time personalization, a dynamic content module for tracking websites with the Marketo tracking code
Revenue cycle analytics, a built-in business system for analyzing data and generating custom reports
Ad bridge, an add-on that connects Marketo to paid advertising networks
Workspaces and partitions for creating distinct workspaces for different marketing teams
Mobile engagement for integrating mobile apps with the platform
Customer Base
HubSpot
HubSpot's customer base contains a wide range of businesses across a variety of industries. Clients include B2B, B2C, education, nonprofits and agencies in industries that range from aviation to travel and leisure with financial services and software companies in between. While many clients are in the U.S., you can find customers across the globe in six of the seven continents. Seems Antarctica has yet to come around - soon though.
Marketo
Mid-sized and enterprise companies turn to Marketo for help in both the B2B and B2C arenas. A boost in product offerings and enhancements over the past couple of years have put Marketo firmly on the map, only second to Eloqua in the marketing automation platform field.
Strengths
HubSpot
Ease of use, extensive training opportunities and a user-friendly, intuitive interface are major benefits, as is HubSpot's ability to serve as an all-in-one solution. The reasonable cost is another forte, especially since HubSpot introduced freemium versions of all three software offerings: CRM, marketing and sales. A basic and highly affordable basic subscription is also available for companies not yet ready to go for the most popular Pro or even bigger Enterprise option.
Marketo
The platform has made a solid name for itself, particularly on the West Coast. Strong features make the platform ideal for those well-versed in digital marketing, while advanced features do the same for enterprise companies.
The ability to scale across multiple business lines and business locations is a plus, as is the platform's hearty online community. Marketo additionally boasts the ability to integrate with a number of systems, including Salesforce CRM and Microsoft Dynamics CRM.
Read More: CRM Integration-What Can It Do For Me?
Weaknesses
HubSpot
While HubSpot offers a lot to many, it does not promise to provide custom-built solutions that align with specific prospect engagement and business goals of larger enterprise businesses.
Marketo
Marketo is a marketing platform, period. It doesn't offer CMS, blogging, social posting, monitoring or many other features that come as part of an all-in-one system like HubSpot.
Marketo's high cost is another drawback, especially when taking various hidden, add-on costs into account.
The platform has a steep learning curve, can be difficult to use, frequently requires professional consulting or add-on services in order to be effective. It also requires HTML and CSS proficiency to build and maintain landing pages and responsive emails. While it offers strong tools for MOFu and BOFu, it largely lacks TOFu functionality.
Main Claim(s) to Fame
HubSpot
HubSpot has become the go-to platform for those seeking an all-in-one solution for CRM, marketing and sales. With the ability to provide daily updates, the platform continues strengthening its features and capabilities to provide one of the most affordable and easy to use platforms available.
Its marketing emphasis is on the inbound methodology, and its features and tools support inbound every angle of inbound efforts at every stage of the funnel – even TOFU. One more highlight is the exceptional customer support, which helped HubSpot earn #1 in Customer Satisfaction rankings from G2Crowd and TrustRadius.
Marketo
Marketo puts a huge emphasis on Engagement Marketing to build lifelong, personalized relationships. The platform intends to develop additional features and improvements to existing features to fortify the methods used to build those relationships.
Read More: 3 Ways a HubSpot Agency Can Help You
Bottom Line
If you're a larger firm looking for an advanced, marketing-only platform and have the bucks and IT expertise to back it up, Marketo may be the choice for you. But if you're a company of any size looking for a platform that can help with CRM, marketing and sales with an easy to use, all-in-one solution, then you'll definitely dig HubSpot. We here at LyntonWeb have been digging it for years, and we see that trend continuing for the foreseeable future.