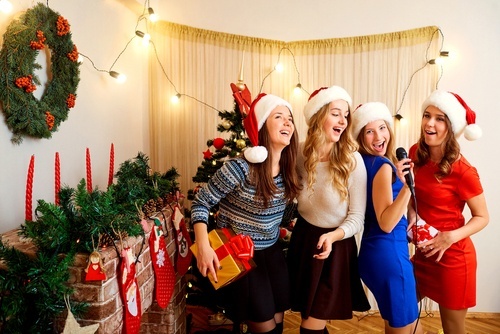 Well it's that time of the year folks. Time for us inbound marketers to geek out a little for the Holidays. And what better way to do that then to turn some classic holiday songs into inbound marketing songs. So, without further ado, here they are.
Frosty the Cold Caller
Frosty the Cold Caller, was a jolly happy soul, until he realized no one was returning his calls. As it turns out, there was no magic in that old silk hat. There is, however, a lot of magic in moving your leads purposefully down a funnel with inbound marketing. If you're still buying lists and interrupting folks who have never heard of you or your company, you might be losing deals you could have easily won by attracting prospects with relevant content.
The Little Email Marketing Boy
Come they told me, pa rum pum pum pum. Yes the prospects will come, and they will turn into sales. But only if you nurture them with the right kind of emails. Emails that are smart enough to know what stage of the buying process your prospect is in and what sort of content is most useful to them in that stage. Which leads will respond better to a case study and which leads would prefer a product demo? The answers to those questions lies in how your leads behave on your site and the type of emails they may already have opened.
Rudolph The Slide In CTA
If Rudolph, the red-nosed reindeer could be a CTA, he would likely be a slide-in CTA, brightly guiding interested website visitors to an effective landing page. Remember, though, there are other type of CTAs whose noses might not be so bright but are just as (or even more) effective, like anchor text CTAs.
Rockin' Around The PPC
Sounds like a holiday office party that ends very, very badly doesn't it? But seriously, if you are going to invest in infographics, blogs, videos and other educational content for your website, you'll want to get the word out about all the useful stuff you've created. Don't hesitate to use PPC for that. If an interested prospect is actively searching for a solution your product or service offers, why not get yourself in front of them with an ad to a highly converting landing page? Competition is always increasing, do everything you can to position yourself as a leader in your field.
All I Want for Christmas Is My BOFU Leads
Yes bottom of the funnel leads are much better than two front teeth. Because, 1) hopefully you have your two front teeth already (and they weren't knocked out at that holiday office party) and 2) BOFU leads are ready to buy. The downside of BOFU leads is that they don't magically show up like an old silk hat. They have to be find your site useful and then be nurtured till they are ready to buy whether that's through email, social engagement, or video.
Those are the inbound marketing songs that we can think of. Maybe you have some you can add? If not, that's OK too. All of us at LyntonWeb wish you the best holiday season. Get some rest, enjoy your family, and get ready for 2017!