Even if you have email and social media customer engagement covered, you may be leaving out a highly effective and popular tactic for sharing messages with your prospects and clients. That method is Short Messaging Service (SMS) marketing.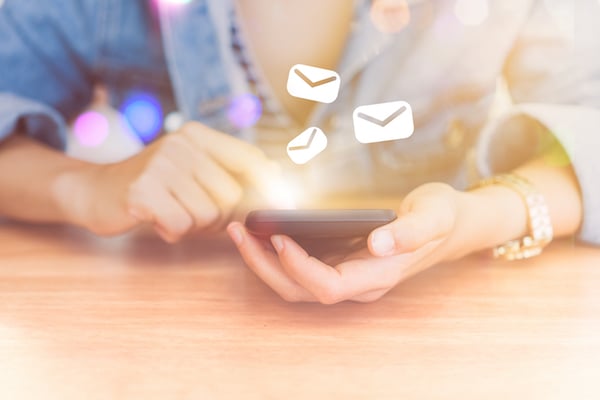 If you're shaking your head thinking SMS marketing isn't for you, consider this: Mobile users open 98% of texts, and 90% of them read them within three minutes. As long as you ensure your messages are relevant, on-target, and helpful to your audience, SMS marketing is beneficial and can be used in a variety of ways.
Generate New Leads
Texts can be used to capture leads and contact information, merging the new info with your existing contact list. With an SMS marketing automation platform like SMSZap, this is seamless. SMSZap is linked to HubSpot, putting your new contacts into your portal for easier, future communication.
Send Out Reminders
Appointment reminders can be incredibly helpful when sent out as a text, and you can also use SMS for reminders for meetings, workshops, and other scheduled events. With SMSZap you can utilize personalized send times so your users will receive their messages in a time-frame best suited for them.
Keep Your Audience Informed of Pertinent Details
Texts provide immediate information on early closings, late openings, bad weather, emergencies, or other useful info that could save your contacts time and hassles.
Serve As Customer Support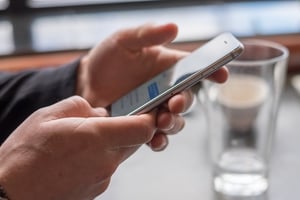 Instead of being inundated with people calling to ask the same set of questions, send out commonly requested information as texts. These can include business or holiday hours, location, and directions.
Similarly, you can let your customers text with your customer support team if they have a question specific to them. And, according to Skipio 52% of respondents to a customer service study said they'd actually prefer to use SMS over their current mode of communication.
Gather Feedback
Encouraging texting to your business allows customers to provide on-the-spot feedback about your shop, products, or services – to which you can just as quickly respond with a hearty thank you. The back-and-forth exchange helps build relationships and brand loyalty while proving you're on top of the communication game.
When you use SMSZap, all your communication is saved to a contact record in HubSpot. With that information, you can create a workflow to be notified when anyone texts your dedicated SMSZap number, then assign a task to the person in your company responsible for answering. The immediacy can also help strengthen your relationship with your contacts.
Collect Opinions and Views
Explicitly setting up text-powered polling and voting allows you to engage with your audience while collecting pertinent information. The data you collect here can then be potentially used to create content for other elements of your marketing strategy.
Serve as an Alternative to Email
Long-form messaging can also work as a text, mainly if it's essential information that customers would benefit from knowing quickly. As noted, most people read their texts, while not everyone opens every email they receive.
Make Submissions Easy
Whether you're asking for photos, videos, or entries into contests and giveaways, text messages can make the file submission process easy and instantly accessible for your customers. You also have the option of capturing additional information during the process.
Encourage Donations
Not only can texts invite your contacts to make donations to your non-profit or fundraiser, but they can make it incredibly effortless to do so by including a link to your donation page.
Direct Recipients to Other Actions
Contacts that want to send you an application, start the return process or take other action for which you have an online form can also be sent a text with a link that directs them to what they need.
Promote Sales, New Inventory, or Seasonal Merchandise
Whether you want to send out a quick reminder about a weekend sale, share a special coupon or offer, or showcase a new line of products, SMS can do it fast – and with photos.
---

However, notice promotions should be near the end of your SMS to-do list, underscoring the importance of using texts as an engagement tool rather than a way to blast endless company promos.
Use texts with care, diligence, and the above benefits in mind, and you'll be on track for effective and useful – rather than annoying and unwanted – messages.
To Sum It Up
SMS marketing can also be as easy to use as it is for your recipients to receive with the right platform - like SMSZap. Built natively for HubSpot, SMSZap will help you create a single comprehensive solution that delivers what you and your audience need. To learn how to apply our ideas to your business or learn more about SMSZap, contact us today.