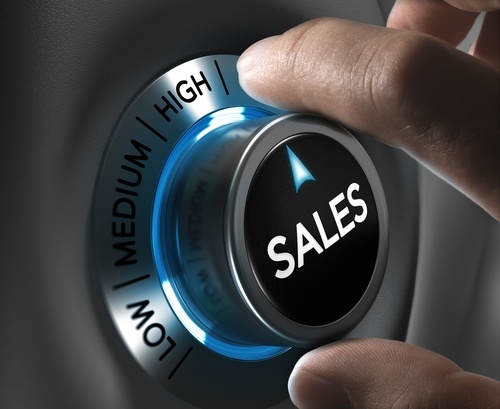 One marketing strategy has the power to more than triple your chances of making a sale, and that strategy is called the upsell. Upselling involves selling a more expensive version of a product or service a customer is in the midst of buying or has already purchased, as well as offering add-ons or features that complement that product or service.
The strategy's effectiveness comes from targeting existing customers or about-to-be customers that are already geared up to buy. And the chances of selling to current customers weighs in at 60 to 70 percent – more than three to 12 times higher than the 5 to 20 percent probability of selling to a mere prospect.
Add Value, Not Random Junk
The key to a successful upsell is to make sure you're adding value to your customer's purchase, not just hurling more expensive or random purchasing options in their direction. An online florist shopping cart may offer options to add a teddy bear or Mylar balloon (or two) to a flower arrangement you're in the midst of buying, creating an effective upsell opportunity.
However, if that same online florist bombarded you with add-ons that included items like a 10-foot horseshoe funeral arrangement, 22 cactus wedding centerpieces or a prom corsage and boutonniere deal, they'd be tanking the opportunity big time.
For starters, none of the options add more value to the flower arrangement you already selected. And the chances that you – or perhaps anyone – would want nearly two dozen cactus wedding centerpieces is about as likely as a daily bout of rain in the desert.
5 Tips to Leverage Your Website to Upsell to Current Customers
With a keen eye on adding value to your customer's purchase and knowing that upselling is a customer happiness opportunity, there are five ways you can leverage your website to achieve it.
Using Smart Content
Not all marketing is created equal, and that fact really stands out when it comes to using smart content that is intelligently personalized to your website visitors' needs. Instead of the standard marketing content that's presented to first-time website visitors, you can use smart content tailored for those who have completed the sales funnel and are coming back for more. The more you learn about your returning customers, the more relevant the smart content can be.
Offering Content Resources for Post-Sale
Another way to provide additional value to a customer's purchase is with a variety of content resources available after the purchase. Once visitors buy a specific product or service, offer them informative blogs, downloads or videos they can use as support tools. Perhaps the resources can offer helpful hints, in-depth instructions, fresh ideas for using their purchase – along with different add-ons or features they can purchase to enhance their existing product or service even further.
Offering Online Support
Online support not only shows customers you care enough to tend to their issues or problems promptly, but it also presents yet another upsell opportunity for your company. The first rule is to ensure your website is easy to navigate for visitors looking for support or a way to contact a team member.
Options include adding a live chat feature that appears on the screen, a support form available with a few clicks of the mouse, or a help desk feature that's readily visible and accessible from any location on your site. Social media is another useful avenue for fielding questions, complaints and other support issues, so make sure you have a plan in place to deal with both of them promptly.
Troubleshooting and general problem solving should be available for free. But if customers need a service or product to solve a problem that goes beyond the general level of support, you can upsell the solution as needed.
Rewarding Your Current Customers
Just because selling to current customers is easier than selling to new prospects doesn't mean existing customers should be taken for granted or ignored. In fact, offering current customers special discounts or deals can be one of quickest ways to generate appreciation – and a sale. Existing customers are already familiar and happy with your products or services. They already have trust in your company. Enticing them to purchase additional items with exclusive offers may be a no-brainer for the both of you.
(Re)Nurture Customers
Existing customers have already been through your sales funnel at least once, and you can take them through it time and again with a variety of other offerings. While you don't want to take them down the funnel for the same product or service they've already purchased, you can certainly guide them through with product or service offerings that complement what they've purchased in the past.
Re-nurturing customers gives you a chance to deepen your relationship by learning even more about the customers' needs at the moment, in the near future, and even sometime down the line. Keeping tabs on those needs provides an automatic schedule of sorts that allows you to reach out to customers to fulfill those needs when the time is right.
Despite its somewhat shady rap, upselling is not a negative tactic that is simply trying to milk all you can out of your customers. It's instead a way to offer more value, create a deeper relationship and otherwise make sure you meet their needs while exceeding their expectations.
Even if a single upsell only increases the sale by a small percentage, you'll be continuously increasing the customer's lifetime value. At the same time you'll be consistently reinforcing your company's value as an organization that's ready, willing and able to meet a wide variety of their needs.