When it comes to Pharma digital marketing we have bad news and good news. The bad news: while other verticals in the healthcare space have adopted emerging technologies such as social media and digital marketing to reach and engage patients, Pharma has been slow to do the same. The good news: as a Pharma marketer this means you have a tremendous opportunity to change the game, and reach both physicians and patients in real time by embracing digital marketing strategies.

Not only is this an exciting opportunity and untapped space for Pharma in digital marketing, but physicians and patients want to hear from you. In fact, more than two-thirds (68%) of patients are online several hours a day and prefer pharmaceutical companies reach them predominately through digital channels. Additionally, in a recent survey, 65% of physicians indicated that they are interested in engaging with Pharma over social media for clinical data.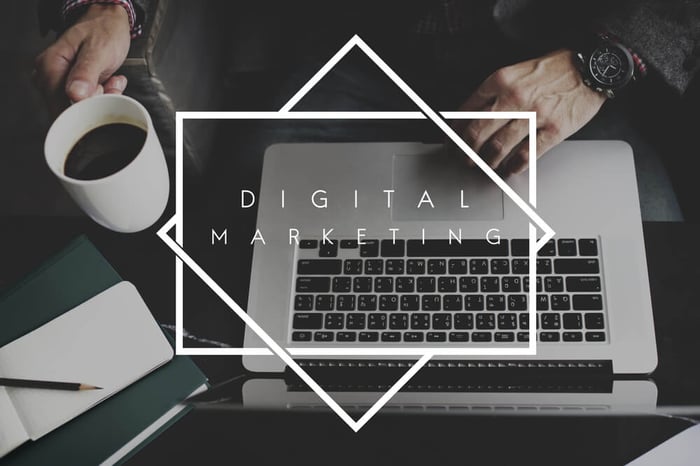 So as a Pharma marketer, where do you start? Clearly the challenges and opportunities exist, but it's what you do next that sets you apart. Consider implementing these three new Pharma digital marketing tactics.
#1: Mobile First
The use of mobile devices continues to skyrocket. After all, a smartphone or tablet travels with you throughout your day: work, the gym, grocery store, doctor appointments and so on. Not only that, but consumers are demanding easy access to information whenever they want, no matter where they are. This is where the use of effective apps is key. Users are constantly on the go and bombarded with a plethora of messages everyday, so an app that is clear, concise and flawless in design is a must. While other players in the healthcare space have successfully developed apps with million of installs, Pharma's apps historically have a much lower number of installs. So when it comes to delivering a useful app or even mobile commerce, you can get ahead of the game and reap the benefits in ways Pharma traditionally hasn't yet been able to do.
#2: Live Video
Consider this: By 2019, video will account for 80% of all Internet traffic. That is HUGE. If you didn't budget for video marketing this year, we beg you to reconsider. While there are some FDA regulations for Pharma when it comes to using platforms like YouTube, Tumblr, Snapchat and Periscope, there is also great potential. The key to producing great video (whether you stream live or record), is to create a visually appealing and emotional story that will resonate with your target audience. Producing high quality video is an investment, but quite frankly it's a smart one to help grow your brand and meet this communication demand. See the power of video first hand, with this great example (originally streamed live via Periscope), from Novartis Pharmaceuticals.
#3: A Personalized Approach
The more you can personalize your interactions and the ways you reach your target audience through digital marketing, the better care and services you can provide. Consumers today not only want, but also expect a personalized, localized approach to their care. By utilizing health and patient data, you can better tailor your marketing efforts. In other words, a "one size fits all" approach just doesn't work in today's digital marketing space. Instead, you need to focus on getting the right message in front of the right person at the right time. In order to be successful, focus your efforts on small, strong campaigns that all weave together your brand messaging. Targeting your campaigns by demographics: location, age, stage in patient journey, and so on will really help you deliver that personalized approach.
We leave you with this: carefully evaluate your current footprint in the Pharma digital marketing space, and from there determine where you can start to make some changes. The tactics we've outlined in this post go hand-in-hand, and are meant to complement one another when successfully executed.
Have questions about these tactics? Or perhaps you're curious about what other digital marketing strategies you should be embracing as a Pharma marketer? We take a patient focused approach to help you grow your brand for both your marketing and website needs, so contact one of our experts for a free evaluation today!