Score a Free Pizza With This New Mobile Game - Inbound Marketing Highlights
---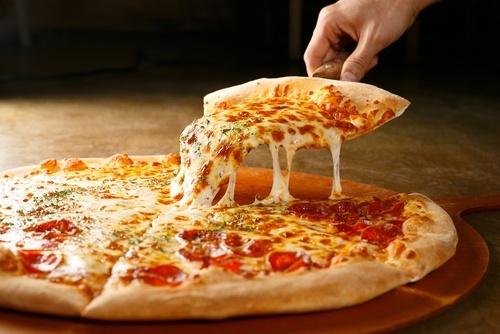 It's 2018 and mobile apps have become more fun than ever. From Domino's offering free pizzas to game participants, to Jeep offering VR test drives of their newest vehicles, this is a great time to have a smartphone! Read on for these stories and more in this week's Inbound Marketing Highlights.


With mobile-focused UX becoming increasingly important, many brands are taking advantage of gamification in their apps. Pizza chain Domino's, unveiled a mobile game that allows loyalty customers to win points that can be redeemed for free pizza. The game features pizza themed challenges like guiding a pizza cutter car in a virtual race and using a spoon as a catapult. If you beat all 6 levels, you can receive 10 "Piece of the Pie Rewards Points" towards your next order. If you receive 60 points, you can redeem them online for a free medium 2 topping pizza.
Netflix has developed their own font called "Netflix Sans." By design, it is clean, functional, and subtle, inspired by the brand's logo. But the reasoning behind creating a font goes far beyond aesthetics, the original font is intended to save Netflix millions of dollars in font licensing expenses.
"The unique characteristics of the typeface were chosen very carefully as it is meant to serve both display and functional purposes. The clean and neutral lines give without taking, favoring art over distraction, and eliminating excess. The arched cut on the lowercase "t" is discreetly inspired by the cinemascopic curve that is so iconic to the brand's wordmark and symbol." - Noah Nathan, design lead.
Check out the new font by clicking the link above!
See Also: Successful Company Logos: 5 Common Factors
Baja Blast is back! In an April Fool's Day PR release, PepsiCo brand Mountain Dew, said that the flavor will only be available at the Baja Bungalow in Baja California, Mexico, and encouraged fans to make a reservation. By booking, fans have the chance to stay in a three-bedroom, two-bathroom Baja Bungalow. Additionally, they could use a "hydro-typhoon surf simulator and ride a shark." Guests were also promised their own personal supply of Baja Blast during their stay. Sadly, the Baja Bungalow which was listed on Craigslist, has since been removed after it was revealed to be a prank.
Although the bungalow ended up being fake, fans were relieved to hear that the drink will return to stores this summer!
Have you ever send a message that you immediately regret? With the new Facebook update, users will soon have the option to "unsend" a message using Messenger. Although this feature isn't yet available, it has been revealed that Facebook executives such as Mark Zuckerburg have already been using it. Due to backlash from this revelation, Facebook released a statement saying that until the unsend button is released to everyone, executives will no longer have the ability to use it.
We mentioned last week how 360 degree video is taking over marketing. Well Auto brand, Jeep and the World Surf Team league are the latest to test out this technology by teaming up to create the "Jeep Sessions: A Surfing Journey in 360°" experience. The experience created by Rapid VR follows professional surfing champions as they dive around Oahu, Hawaii in Jeep vehicles. The videos can be accessed on YouTube using a headset, desktop or mobile device, or by using the "Jeep Sessions: Surfing in 360 app" which is available to download. Viewers are able to choose from a Jeep Wrangler or Jeep Renegade while their eyes act as a controller for their vehicle using "gaze-based interactions."
See Also: 7 Mistakes You're Making with Video Content
That's this week in Inbound Marketing Highlights! Stop by next week for more!