Before we dive into the great depths of what makes a successful landing page, it's essential to ensure we're on the same page about what a landing page actually is. While basic landing pages can be defined as any website page with a form that a visitor lands on after clicking a link, we're going beyond on the basics here.
The landing pages we're talking about are website pages that exist for a single purpose. And that purpose is to generate leads. Keeping this main goal in mind helps to keep it simple from the get-go, as can remembering to take your readers through three straightforward steps:
Give your audience an intriguing call-to-action that brings them to your landing page
Have them fill out a form with their information
Send them to a page that contains whatever offer you promised and a big, happy thank you
Successful landing pages will gracefully guide readers through the three steps outlined above, and that success can come from following a number of landing page dos and don'ts.
Don't lie on your CTA.
If your call-to-action promises an awesome download on Top Manufacturing Practices, those who click better not find themselves on a landing page for Best Dog Tricks for Out-of-Town Guests. Make sure the CTA your readers click actually takes them to the right landing page.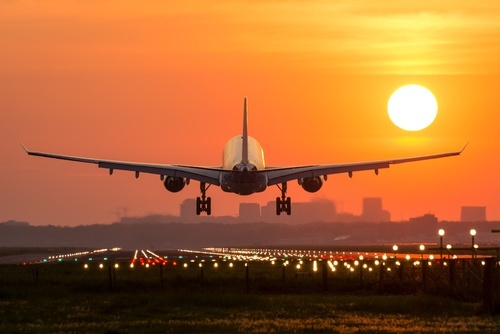 Do grab readers' attention.
The first thing viewers will see on your landing page is the headline. So make sure it's engaging, intriguing and poised to grab their attention. Headlines that are awkward, boring, confusing or a mixture of all three won't make the cut.
Don't confuse the audience.
Never mind a confusing headline. Even worse is a totally confusing page. Once readers click your CTA, make sure they have a clear idea of what to do next, which is fill out the form to receive their offer. Don't trip them up by failing to make the value of your offer clear. Don't bog them down with a 2,000-word explanation that gives away every detail your offer contains. A few quick bullet points explaining the offer's benefits are all you need.
Do make the page attractive.
Many platforms, like HubSpot, offer terrific layouts for landing pages that help you whip up handsome pages in a jiffy. Include relevant images to boost the allure without visually overloading the page.
Don't come off as sketchy.
You're asking readers for personal information, so it's essential they trust you and what they're getting in return. Give them a preview of the offer they're going to receive, such as an image of the cover of the e-book they're about to download.
Do keep them short and sweet.
And keep the content above the fold. Readers should not be forced to scroll down and down and down to the bottom of an incredibly lengthy page to take you up on your offer.
Don't forget to include the form.
It's kind of tough to capture audience information in your quest to generate leads if you don't include a form where people can provide that information. Don't overwhelm the readers, either. Keep the form short, asking only for three to five pieces of pertinent info. Including the form seems obvious, but we've seen landing pages without them.
Do make sure the page takes people somewhere.
We've also seen landing pages that promise a spectacular offer but take you absolutely nowhere once you fill out the form and click to retrieve that offer. You instead end up on the same page with the word "Thanks" below the form you've just completed. Not good, not for business, trust and especially your landing page.
Don't forget landing pages need social media buttons, too.
Many companies are quick to include social media sharing icons on their blog posts or other areas throughout their site, but forget to include them on their landing pages. Including the share buttons makes it super easy for your audience to pass your landing page along to others who may be interested.
These dos and don'ts can go a long way toward ensuring your landing pages are attractive, compelling and, most importantly, successfully perform their sole duty of generating leads.
Need more landing page tips? Set up a call with us to discuss building out a custom landing page.