The No. 1 Reason Companies Give up on Inbound Marketing (and How to Stick with It)
---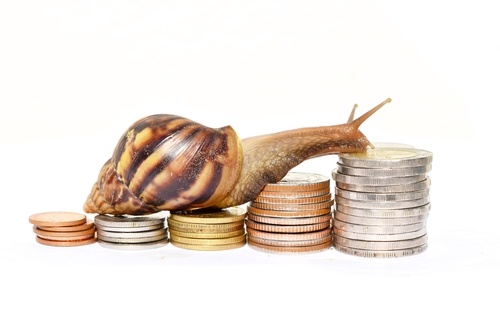 Inbound marketing comes with tons of benefits – but being a quick fix certainly isn't one of them. In fact, the top reason companies are likely to give up on content marketing is due to the length of time it takes for the benefits to kick in. Inbound marketing is a little like gardening. You plant seeds in fertile soil and then you have to nuture them and keeps the weeds away as your flowers grow.
Why Inbound Marketing Takes Its Own Sweet Time
Google has its own schedule. In the past, we've waited months for Google to fully reindex our website pages after a new website launch. And regardless of all the SEO 'experts' you speak with who supposedly 'know' how Google works. Well, they don't. Google's secret sauce is its algorithm and Google won't be giving away any of their core secrets. So don't hold your breath waiting for Google to instantly zap you to the top of the search result heap.
Mastering a craft doesn't happen overnight. Inbound marketing takes a certain knack, and chances are high your first piece of content may not be the most magnificent masterpiece to ever appear online. It'll take some time to find your voice, assess what your audience wants, and ensure you stand out from the competition. Don't expect a home run your first time at bat.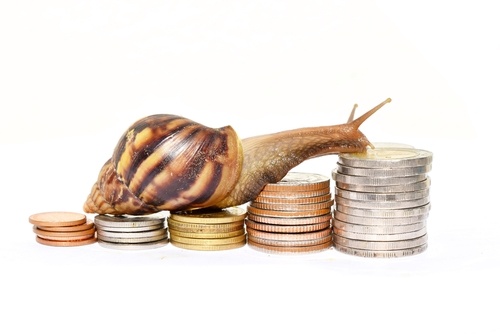 Creating a solid library of content doesn't happen overnight, either. You'll be publishing a steady flow of content that's spaced out over time. That means building up your content library will also happen over time. Building content worth downloading takes time - you'll have a writer, designer, developer and subject matter specialist involved. Creating a robust library of content takes commitment and time. If you create one whitepaper or ebook a quarter that is only 4 pieces of content over an entire calendar year.
Related: Introducing Paid Media into Your Inbound Marketing Program
Good news can travel slowly (especially when compared to bad news). We use the term good news to mean good content. And it can take days or even weeks for an out-of-this-world blog article to gain traction across the internet. Do something dumb, however, and the entire world is likely to hear about it in fewer than three seconds. Click bait can be addictive. 'Breaking news' on the Kardashians may distract readers from downloading your software checklist initially. Once they get bored with the Kardashians (and they will) and realize they need to upgrade their departmental software to keep their job they will come searching for your content.
Lead generation can be a far jump from sales. Inbound marketing does give your sales team an advantage in the first part of the sales funnel. In some cases, it can even shorten the sales cycle a tad. But while inbound marketing does generate leads, it can take quite some time before the leads turn into full-fledged customers.
How and Why to Stick with It
The trick to sticking with inbound marketing is to keep your eye on the prize, knowing a downpour of benefits is on the way – even if they only appear as a drizzle at the start. While you're waiting for the deluge, it can help to keep a number of ongoing advantages in mind.
Inbound marketing helps:
Build trusted online relationships
Support solid SEO practices
Create a fabulous user experience
Boost website traffic and leads
Close leads into customers
Transform current customers into lifelong fans
Before your company moves forward with an inbound marketing plan, it's essential for everyone to understand the results will come, just not immediately. And the benefits of a strong inbound marketing plan are well worth the wait.
And remember, inbound marketing lasts forever. Once you build a piece of content, write a blog, create an infographic it's yours to keep and reuse forever. You can't say that about pay per click.