At LyntonWeb, we've spent years helping customers integrate their HubSpot and NetSuite platforms. During this time we've refined our process - and noted several things that make the integration process much smoother. Here's everything you need to know about a NetSuite integration, including three critical elements you should know to make your integration go smoothly.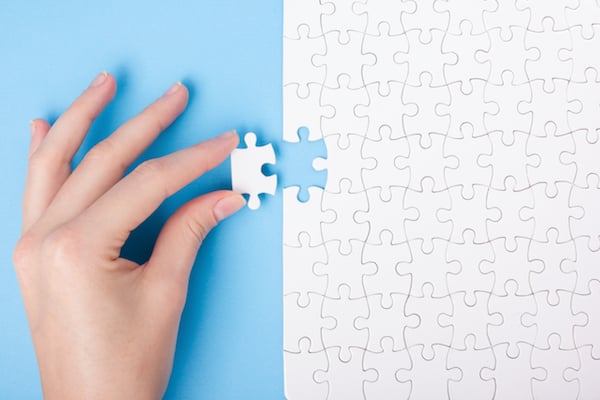 First Off, What is NetSuite?
NetSuite is an example of a popular cloud CRM and ERP software program. The unified business management suite encompasses ERP, other financials, CRM, and e-commerce in one package.
What is a NetSuite HubSpot Integration?
A NetSuite HubSpot integration combines the capabilities of your NetSuite account (CRM, ERP, financials) with the capabilities of HubSpot's CRM. Most often during integrations, we see clients wanting to integrate the CRM components of NetSuite, with other customized needs that pull from NetSuite's other functionalities.
---

By joining the power of NetSuite with HubSpot, your company can boost sales productivity by ensuring your sales, customer service, and marketing teams are working tandem.
How Does it Boost Productivity?
When you integrate NetSuite with HubSpot, all of HubSpot's lead intelligence data is delivered directly into native NetSuite fields. Your new leads will sync into NetSuite, based on your preferences.
You can also sync all of your NetSuite customer data to HubSpot so valuable information like customer status, assigned sales representative, and other key data points are visible to both your sales and marketing team. They can then use the information for lead scoring, smart lists, workflows, personalization and more. Because of this, both sales and marketing will have a better picture of what's happening with leads and customers.
Sounds Great, What Next?
Before beginning a NetSuite HubSpot integration project, there are three essential things to know beforehand to make the process as smooth as possible.
1. Every Company Uses NetSuite Differently
As mentioned, NetSuite is robust. Companies use the platform in a variety of ways, from purely accounting purposes to CRM resources, all the way to ERP linked to human resources. That means, before you even think about integrating, you need to be able to know for sure how your business is utilizing NetSuite.
If you don't know your team's internal use of NetSuite, you won't be able to aid in an integration process. After all, there is no "one-size fits all" when it comes to any integration. Therefore, it's best to sit down with the key players of your business and determine precisely how NetSuite is deployed throughout the company and what you hope to achieve with an integration.
2. Not All of NetSuite's Data Needs to Sync
Once you determine how your company uses NetSuite, you may quickly realize that not all of that data needs to sync into HubSpot. In fact, in our experience, we find many NetSuite users wanting to sync all of their data – which effectively slows down your integration project as a whole.
So, what data do you need to sync to HubSpot? The purpose of integration is to align your sales and marketing efforts to boost your business's bottom line. That means you should be focusing on syncing information that's useful for marketing to help sales and sales to help marketing.
Examples of record types we see in common integrations include:
Customers (companies or individuals)
Contacts
Sales Reps (owners)
Opportunities
Sales Orders and Order Items
Quotes
Invoices
3. You May Need Two Users to Sync Your Data Properly
In most integration projects, you'll need to provide at least one user login to begin the syncing process. However, with NetSuite, you could potentially need two users. Based on how much data you are syncing, a large quantity of data could slow your sync.
For example, if you are syncing an extensive database, you'll need two users: one to create new records, and one to make the necessary updates. This is formerly known as a concurrent connection because they work simultaneously to ensure your data is syncing correctly.
If you're concerned about your records being created properly in both systems, then you should consider offering two NetSuite users. No matter what, your integration team will notify you if you do need multiple users.
How Long Does a NetSuite Integration Take?
The buildout of your NetSuite integration depends mainly on how customized your project is. A standard, "out-of-the-box" integration takes anywhere from 6 to 8 weeks. We define "out-of-the-box" as a bi-directional integration that syncs standard field mappings, like customers, contacts, opportunities.
An integration that involves custom field mappings – or any custom work – may take additional time.
How Do I Get Started?
Before beginning any project, it's important to know beforehand how your company uses NetSuite, what data you need to sync, and how long it may take. By taking our information and tips into account, your integration will go smoothly. So, if you're ready to get your NetSuite HubSpot integration project started, you can schedule a consultation with us.