Even the strongest of marketers are susceptible to mistakes at times. And inbound marketing is no exception. Whether you have a great deal of experience or you are just getting started, we'll share with you some of the most common mistakes that are often made with inbound marketing so that you can avoid them.
Unrealistic Expectations
While an inbound marketing strategy is an extremely useful tool, it may take a great deal of time for it to develop and become completely fruitful. It cannot be relied upon to as a "quick fix" for pre-existing marketing problems. In order to be completely effective, an inbound marketing strategy must be well-crafted with identified goals, developing buyer personas, applied best practices, and recognition of it as a long-term investment.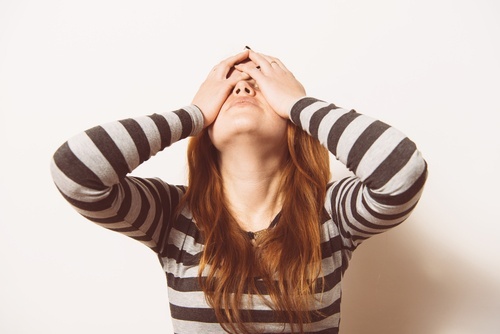 Immeasurable Goals
If you aren't sure where you are headed, it will be impossible to get there. Prior to beginning an inbound marketing plan, it is critical to identify who your target buyer is and what you hope their response will be to your marketing efforts. This can be accomplished by answering questions about who your current customers are, what problems your product solves, who your competition is, and what actions you want new customers to take. The answers to these questions should help you come up with a definite concept of your hopes for your buyer persona, allowing you to clearly define your inbound marketing strategy.
Forgetting Current Resources
Many marketers try to build an inbound marketing strategy from the ground up, without considering what tools they already have in their tool belts. Before beginning, take stock of what you already have. If you already have a great website, think about how it can be tweaked to perform better. If you have a great brochure, use it to create content for your "About Us" page. Make the most of what you already have first, and then make plans to add to it.
Neglecting Buyer Personas
Not only do buyer personas need to be created, they also need to be updated regularly in order to develop traction for your website. Effective personas include a clear client profile with critical information, as well as an in-depth review of those key people with whom you want to develop a business relationship.
Buyer personas contain clear buyer identifiers, buyer challenges, buyer priorities, buyer experience (with your products or services) and the questions that buyers need answers for. As the information changes over time, personas should be kept up-to-date—annually at the very least but more often is better.
Related: Putting Buyer Personas Into Action
Not Making Use of a Blog
If you think blogging seems like something that is time-consuming and not essential, you should reevaluate. The creation of strong, optimized content is an investment that continues to bring in new visitors over time. Each time you add a blog post, you add value and drive more traffic to your web page. Blogging is a practice and discipline that should never be prioritized.
Using Unhealthy Email Lists
Most inbound marketing strategies make some use of an email marketing plan. But the only way for these to be effective is if your email lists are healthy. Unhealthy email lists produce high bounce rates. Clean them up by removing email addresses that don't answer these questions positively:
Do they have any prior affiliation with your organization?
Do they have the opportunity to unsubscribe?
Do they want or expect this email from you?
Have they received an email from you in the past 12 months?
If the answer to each of these questions is "yes", then these emails should stay on your list.
Forgetting to Nurture
Without measuring and adjusting your inbound marketing plan to analytics, you'll never achieve the full potential of growth. Sure, the numbers game can be a bit boring, but remembering that there is a possible buyer lying dormant behind each number may motivate you a bit. Make it a regular habit to analyze your metrics and adjust your blog content accordingly, making more of what works and scrapping what doesn't.
Keep these mistakes in mind as you work through your inbound marketing plan. Don't get into bad habits or get complacent about your marketing approach.