Does your customer service team answer the same questions from multiple customers? Do customers tell you to "just forget it" when a rep finally gets back to them with a solution? How many support tickets are opened but never resolved, either because they fall through the cracks or the customers have decided to move on?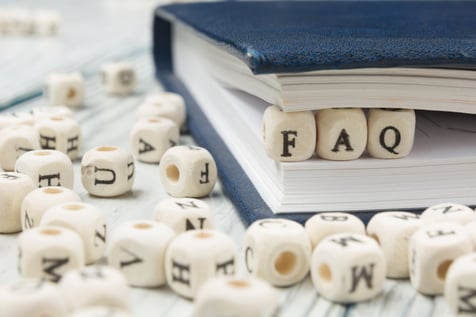 All these customer service issues can be extremely frustrating, but they can also be eradicated with help from HubSpot knowledge base software.
What is HubSpot Knowledge Base?
HubSpot knowledge base is essentially a DIY library where your website visitors can find answers to the questions they have and issues they're facing. The aim is to stock this self-service library with help articles, tutorials and other documentation based on your most frequently asked support questions and tickets.
You can set up your own knowledge base in HubSpot Service Hub, with options that let you customize its look and feel while categorizing topics for efficient browsing. Your knowledge base content is indexed in search engines, making it easy to find for customers both on and off your website.
Why You Need HubSpot Knowledge Base
HubSpot knowledge base is a smart solution for improving the customer experience, transforming a time-consuming reactive customer service system into an efficient and proactive one.
Reactive customer service systems tend to route customers through an entire process, eventually delivering the help they're requesting through an email, chat or other channel. This is time-consuming, repetitive and stressful for both customers and employees looking for immediate answers.
A proactive customer service system, such as a knowledge base, makes answers to common issues and questions quickly accessible and findable to the general public. It lets people find the information they're seeking on their own, resulting in faster and more effective results with less wear and tear on your customer service team.
Saves time by letting customers help themselves
Providing customers with easy, anytime access to the information they want builds customer delight. A notable 70 percent of customers would prefer to use a company website to find answers to their questions instead of calling or emailing the customer service department.
The knowledge base saves a customer time since they no longer have to wait around for a response. It also saves your staff time since team members no longer have to individually respond to the same inquiries they've been fielding again and again.
See Also: Delight Customers with HubSpot's Service Hub
Improves the efficiency of your support team
Since your team members are spending less time answering FAQs, they can spend more time driving customer success. They can focus on solving unique cases rather than simply answering repetitive questions.
The HubSpot CRM also automatically tracks which articles customers have already reviewed, so your team won't waste time on back-and-forth conversations that contains information the customer already accessed.
Lets you track impact and discover what customers are looking for
HubSpot knowledge base software has a built-in reporting dashboard that lets you measure the impact of your knowledge base pages. You'll automatically see which pages receive the most views, providing insight on what customers are looking for. You'll also be able to identify gaps in your knowledge base where additional articles may be helpful.
Adding a quick customer feedback form to your knowledge base articles can help you gauge the value of your articles. Add a one-question survey that asks: "Did you find this article helpful?" Customers can quickly click either yes or no, with feedback automatically recorded on the platform.
Increases organic traffic
Since your lineup of knowledge base articles are indexed by search engines, they can pop up in search results for people seeking the answers you provide. You can further increase organic traffic by reviewing search engine analytics to see what questions customers are asking, and then fill the gap with additional knowledge base pages you can continue to add over time.
About 45 percent of companies that implemented a self-service option on their website report both an increase in organic traffic and a decrease in phone calls. This definitely pegs a knowledge base as a valuable tool in your overall content marketing strategy.
Turns customers into promoters
Your knowledge base is equipping customers with the tools they need for success, providing fast and accessible information that answers their questions and addresses their concerns. Giving customers this advantage creates an exceptional experience they will be likely to share with others, transforming them into promoters helping to spread the word of your brand.
With the ability to streamline your customer service, enhance your content marketing strategy and improve your efficiency, HubSpot knowledge base is poised to give your company a competitive edge. Contact Lynton Web for help setting it up and getting it running to experience the success.