Why You Should Build Your Nonprofit Website on HubSpot
---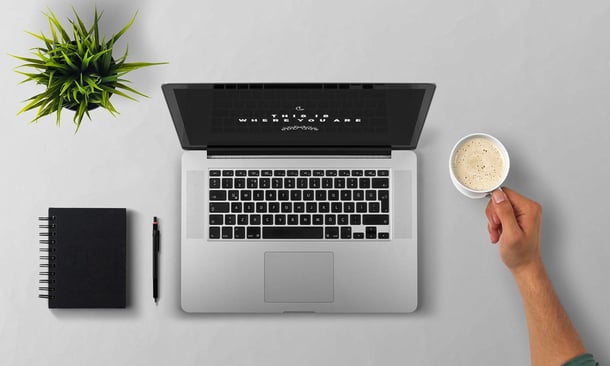 A full 65 percent of donors head to a nonprofit's website before they make the official decision to donate. If your website is poorly designed, tough to navigate, confusing, or outdated, it can tank a donor's first impression, sending them off to look for another cause.
Your website is not only one of the strongest and most visible nonprofit inbound marketing tools you have, but it can make or break a donation decision in a matter of seconds. HubSpot for nonprofits can help ensure your site is equipped to wow the potential donor crowd, drawing people in instead of driving them away. How? We'll tell you.
Engaging Content
Blogging is big in the world of nonprofit inbound marketing, but it's not the only way to create engaging content on HubSpot. The platform helps you launch targeted email nurturing campaigns and design delightful digital experiences targeted to specific segments.
Effortless Donor Navigation
With HubSpot for nonprofits, you can not only make it simple for donors to quickly find what they're looking for, but you can motivate them to take action. Obvious donation buttons are one piece of the puzzle. Quick access to event calendars, registration forms for events, volunteer sign-up sheets are some of the others. HubSpot helps you create and streamline them all.
Increased Conversions
Many visitors may not be ready to make the commitment your strategic calls-to-action encourage. But they may be ready to get valuable info they can download in exchange for their email address. HubSpot helps you set up such gated content, resulting in increased contacts in your database you can then nurture until they're ready.
See Also: 5 Ways to Make Your Nonprofit Website Donor-Friendly
Responsive Design, Optimized for Mobile
HubSpot for nonprofits automatically optimizes your website for mobile, incorporating responsive framework and design across the entire site – right out of the box. That means your site will fit the size and shape of the device for the 60 percent of internet users that access websites on smartphones, tablets and other mobile devices.
Easy Page Creation and Editing
Head to the HubSpot Design Manager on the platform, and you can drag-and-drop your way to creating a gorgeous and functional website with no need for special coding or IT. Editing is just as straightforward, with a visual editor that lets you how your page looks with the changes you're making.
Marketing Tools that Work with the Website
Your nonprofit may have a handful of different marketing tools you use for your inbound efforts. With HubSpot for nonprofits, you can integrate them all into a single place. This allows you to track interactions across all your marketing medium and channels with an all-in-one marketing tool.
Integration with Classy
As many nonprofits know, Classy is a leading online and mobile fundraising platform. It, too, integrates seamlessly with HubSpot. Information gathered on either HubSpot or Classy will be synced and updated across both platforms, boosting your fundraising insights and overall power.
Personalized Content for Every Visitor
With access to visitor's personal data and onsite behaviors, HubSpot lets you personalize on-page content, forms, CTAs and other interactions. See engagement increase when potential donors enjoy a personalized user experience that speaks to their exact needs.
Read More: Nonprofit Inbound Marketing Tips to Tap into the Next Generation
SEO Tools for Search Optimization
HubSpot for nonprofits provides SEO recommendations right next to your content tools, making it easy to incorporate high-ranking keywords. SEO tools help optimize your site and boost your search ranking while keeping an eye on what other nonprofits are doing.
Analytical Tools to Analyze Site Performance
Integrated analytics let you track how your site is growing over time. You'll see which pages are converting the most visitors, and which could use improvement. Track organic traffic, potential leads and loads of other valuable stats all in a single place.
Custom Design
Creating a unique website that fully portrays the essence of your nonprofit is easy, with drag-and-drop tools and the ability change design and layout as desired. No design background or knowledge of code is necessary.
Fast and Secure
A website speed test by Yottaa showed HubSpot outranking sites built in WordPress, Drupal and Joomia. Google takes website speed into its search algorithms, which means sites built in HubSpot have an automatic edge. You also get automatic security, with SSL included in the HubSpot platform.
HubSpot for nonprofits ensures your website not only looks amazing but also works overtime as an efficient and effective nonprofit inbound marketing tool.