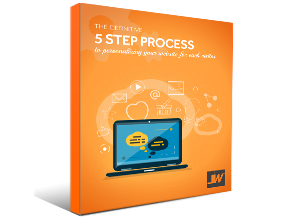 In today's digital world, it's not enough to simply redesign your website to make it look "pretty" for a certain group of people. There's more to a successful website than an attractive design.
Most approach a website redesign with a broad group of people or certain industry in mind. The truth is that you actually need to personalize your website for each specific visitor.
Not only will personalization grow your business, a lack of personalization could cause a significant decline or failure in your business.
Don't know where or even how to get started? That's where our new eBook comes in handy. It gives you 5 steps to personalize your website and think more in terms of the 'segment of 1.'
Click below to download our latest eBook to get started on personalizing your website and growing your business today.