Anyone who knows inbound marketing knows blogging is an essential element in the mix. But even though it's essential to write a steady stream of blogs, people aren't going to find it essential to read them – unless, of course, you give them good reason to. And that good reason largely boils down to your blog title.
The blog title can definitely make or break your blog post's success, either helping click-through rates skyrocket through the stratosphere – or crash into the gutter. To keep those click-through rates flying high, check out our lineup of blog title tips that can make people click.
Keep it Short
Blog titles do best when they're 70 characters or less, and not just to accommodate the reader's quick scanning. It's also to accommodate Google, which cuts off blog titles after a certain amount of characters when they show up in search engines.
Good: How to Kill off Your Old Marketing Techniques
Not So Good: 223 Techniques to Try, Methods to Use and Ideas for Killing off Your Old Marketing Plan
Even Worse (when Google cuts off the title): 223 Techniques to Try, Methods to Use and Ideas for Killing off Your Old Ma…
Suddenly the police are at your door asking about the welfare of your mother.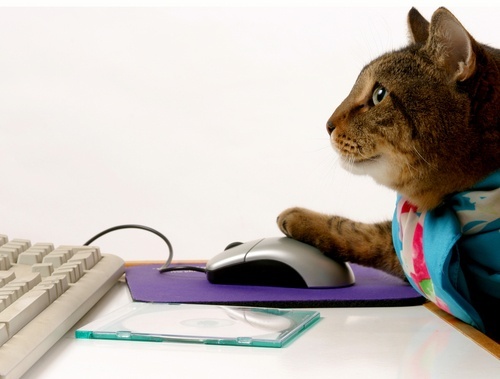 Keep it Accurate
Keeping it accurate means actually telling readers what they'll find if they read the post. Don't use hot keywords or phrases to entice readers to click if those phrases have nothing to do with what the article is about.
If your topic is a good one, giving readers the real lowdown on it will encourage them to click without trickery or deceit. You can even give the readers and your post an additional boost by providing the content type in brackets, such as [Podcast], [Interview], or [Infographic].
Good: 21 All-Time Worst Ice Cream Flavors in the World [Infographic]
Not So Good: We All Don't Scream for Ice Cream. Read This Jaw-Dropping Report on Desserts.
Even Worse: Donald Trump Hillary Clinton Kim Kardashian May Not Like These Ice Cream Flavors
Don't Use Words Like 'Jaw-Dropping'
No explanation needed.
Don't Keyword Stuff
Even if you're using accurate keywords, stuffing tons of them into your title is a total turnoff.
Good: Inbound Marketing Techniques Customers Love
Not So Good: Inbound Marketing Techniques Your Inbound Marketing Customers Will Love
Even Worse: Inbound Marketing Techniques to Use in Your Inbound Marketing Plan that Inbound Marketing Customers Love
Make it Alluring
Just because your title is accurate doesn't mean it can't be alluring. Amp up the power of your title by:
Using alliteration: Alluring alliteration can make a blog title more tantalizing to read while giving it a bigger impact.
Using strong language: Notice in the above title examples we used strong words and phrases such as "love," "all-time worst" and "kill off." Strong language has much more impact than wishy-washy or neutral words.
Have a bit of literary fun: As long as your title remains accurate and makes it clear to the reader what the post is all about, you can mingle in a dollop of cleverness and fun. Our title for this post, for instance, used rhyme and rhythm to help it stand out: "Blog Title Tips that Can Make People Click."
Related: 8 Tips to Up Your Blogging Game
Having a bit of fun with your headlines, and all your inbound marketing tasks, can not only amuse and attract your audience, but it can show you're truly passionate about what you do. And passion can be contagious, spreading to your target audience and beyond.