Friday Fails: How (and Why) to Fix Lengthy Blog Titles
---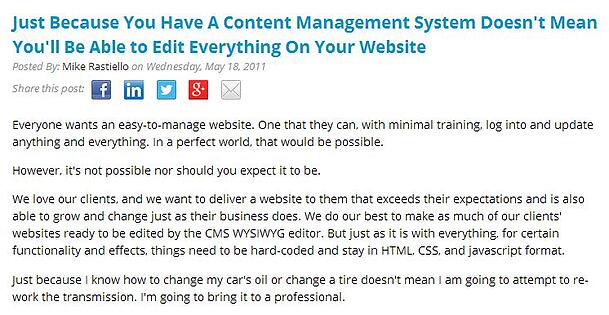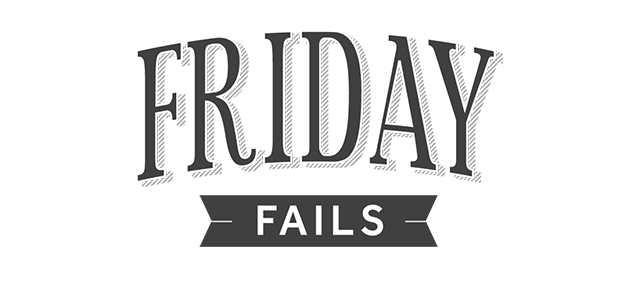 Blogging is absolutely essential to your inbound marketing efforts. Keeping your blog article titles short and concise is just as important. It helps your readers know what they will find in the article, helps your SEO when it comes to your blog, and definitely helps your click through rate.
So to make sure you are following inbound marketing best practices when it comes to your blogs, check out this week's episode of Friday Fails:
Transcript:
Alright Alright Alright! Welcome to this week's episode of Friday Fails! This week we are going to talk about really ridiculously long, awkward blog titles.
These really long blog titles are a fail for a couple of reasons:
Google is going to cut off your blog title after a certain amount of characters and add an ellipsis. This is really going to decrease your click through rate. Your visitors aren't going to be able to read your entire blog title, not know what the article is really all about, so of course not many people are going to click on it.
Also, if any keywords are added to the end of your blog title and got cut off, you've lost an opportunity that could help your SEO.
So of course, we have a couple of examples:
Our first example is from Mike, our very own here at LyntonWeb. He also edits these videos so it's a good chance he might kill me. But Mike in 2011, wrote a blog titled "Just Because You Have a Content Management System Doesn't Mean You'll Be Able to Edit Everything On Your Website." 112 characters Mike! 112!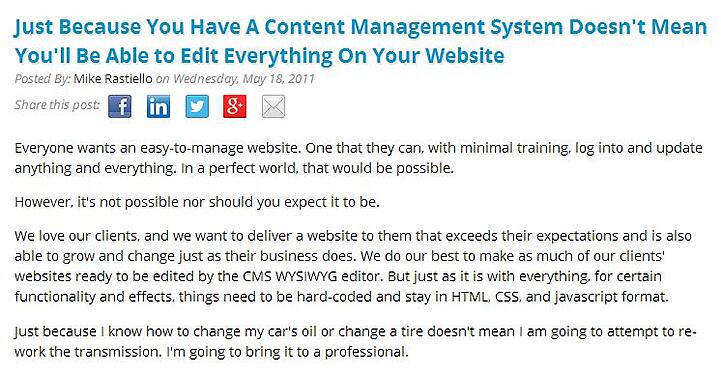 Secondly, from the Fast Company, we have a blog titled "NSA and British Intelligence Impersonating Facebook, Hijacking Adbots to Infect Millions of Computers with Malware." Very fancy, I don't know what half of that means, but there's 115 characters and there's a good chance a lot of the people on Google searching for this didn't read it, because they couldn't read half of the blog title. FAIL!
Another example is maybe you have a great blog article and it's titled "1 Million Ways to Maybe Potentially Someday Consider Think About Killing Your Old Ma..." Killing your old what!? Your mother? Now your mother's not talking to you, your friends are really creeped out, and no one knows that your blog title was supposed to talk about "1 Million Ways to Maybe Someday Possibly Potentially Kill Your Old Marketing Program."
So here's how you can fix this Friday Fail:
Make sure that all of your blog titles are 70 characters or less
Make sure that you're telling your readers exactly what they are going to find in the blog title, so they want to click on it and read it
Don't keyword stuff! Make sure when you do add those keywords, you're putting them towards the front of the blog so Google doesn't cut it off, and you get that SEO value from your blog

So that's how you fix this week's episode of Friday Fails, and be sure to tune in next week!