Friday Fails: How to Increase Low Blog Article Views
---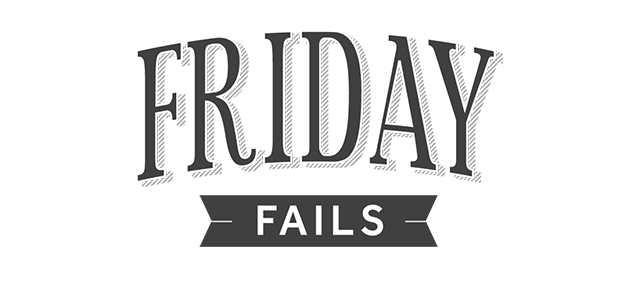 At the LyntonWeb corral, we talk a lot about how important it is to produce awesome content that your buyer personas and prospective customers want to read. Producing relevant, helpful (and yes sometimes entertaining) content is what keeps folks coming back for more.
Hopefully, you've followed our tips on how to make your blog not suck, how to not hire crappy writers, and even how to even write a blog in 60 minutes or less. And yes, we realize that not every blog post you crank out will be viewed thousands of times and get syndicated across multiple sites.
If you're spending time to produce quality content, here are a few tips to make sure you're getting your blog posts in front of the right people:
Transcript:
Double the trouble! Double the fun! Double the inbound for everyone!
Hey everyone! Welcome to another Friday Fails! A double trouble edition! I'm Virginia! I'm Jennifer, if you haven't recognized me with my very intelligent looking glasses.
And today we are going to talk about low blog article views. This is a fail because you are spending tons of hours and resources on these blogs, and you're getting 5 views, so that's pretty pathetic.
So today for our example, we are going to look at our own blog views.
Of course we have some great performing blog articles, but every once in a while we will write a blog article and it doesn't perform quite as well as the others.
So today we're going to look at those numbers and go through some of the things that we look at to make sure that our blog articles are performing better and better as time goes on.

So let's dive a little deeper into why these blog articles aren't performing as well as they should be:
So the first reason that we look into is if maybe this blog article isn't relevant to our buyer personas or our customers. So how you can fix this is to make sure you do your buyer persona research. Make sure you understand who your buyer personas are, what they care about, what they want to read about, and what their problems are and how you can help them with those. Then, make sure to use that research when you're planning your editorial calendar every month.
Clearly, we talk about social media a lot. I love social media. If you're not sharing your blog posts on social, you're missing a huge opportunity to share it with your followers and the people that want to read your blog. So the way to fix this, is to share it!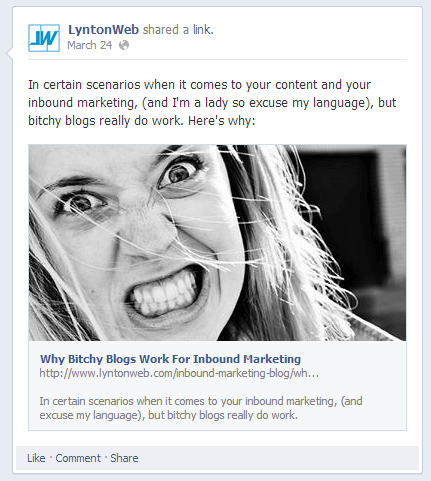 Another reason your blog articles might not be performing very well is because of their title. Is your blog article title clear as to what is in that article? Or what value they are going to get out of it? Make sure that even if you're being witty, that you still clearly communicate what that article is about, and why someone should read it.
If you're seeing low blog article views across the board, here's some reasons why that might be happening and how you can fix them:
One way you can really increase your blog views is to make sure that your actual blog is easy to find on your website. If it's hidden in the navigation somewhere or in a really weird drop down area or if you have to click a million times, probably not as many people are going to reach it. So one way to fix this is to put it clearly in your navigation. Pretty simple!

If you can't find a place to put it in your navigation, we have ours on our homepage as a feed with our 3 most recent blog articles. There's different ways to skin that cat!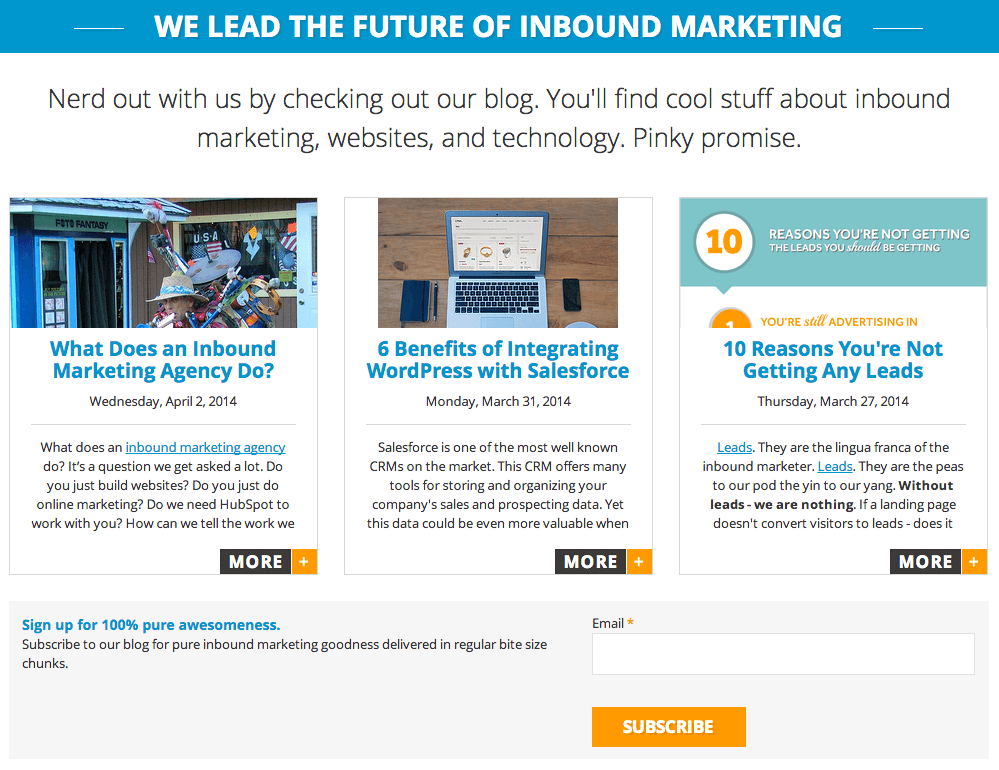 The new HubSpot COS allows users to subscribe via email. And not only that, it allows them to select if they want instant updates, daily updates, weekly, or monthly updates. So they can get emails as frequently or as infrequently as they would like, and read your blog articles and stay up to date when they have time.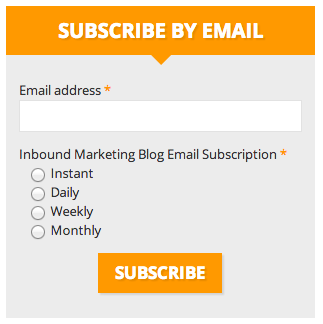 Another way to increase your blog views is to make sure that you are including relevant, popular blog articles within other aspects of your inbound marketing. You can include links to blog articles within certain emails and lead nurturing campaigns. You can also put them into a newsletter with the most popular blog articles like we do for LyntonWeb once a month. So just make sure that you're including blog articles not just on social media, but within all other inbound marketing aspects as well.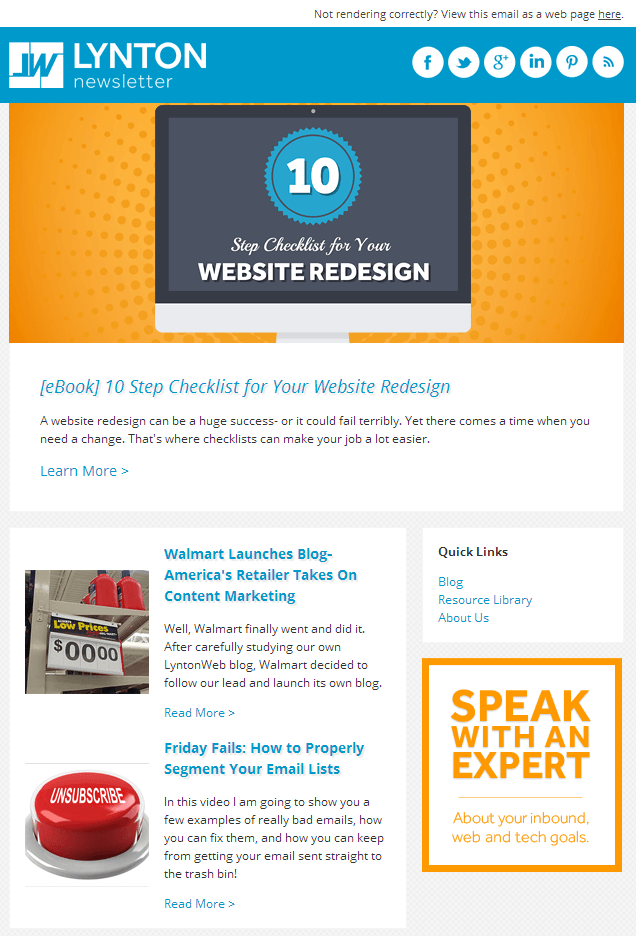 And that's our Friday Fails for today, tune in next week! Until next time!