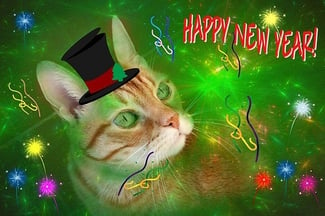 The following are some favorite blog articles of 2013 from our inbound marketing crew.
As every B2B brand turns to content marketing, we're about to be hit by a deluge of... crap. There will be more content (and a lot more crappy content). This will cause the content marketing world to become diluted and lower the value of all content - even good content. This has already started to happen.
Like most of @dougkessler articles it's written a bit angry, which I really enjoy. It also opened my eyes to a new idea which made me change my behavior. I want to make sure I am not contributing to the deluge of crap as much as I can help it.
-From Jason (@jasonkosarek)
This article includes key user experience features every e-commerce website should consider.
User experience is key to inbound marketing! Your user experience should delight prospects and customers. This article does a great job of highlighting user experience pitfalls in e-commerce that we review with clients.
-From Samantha (@youmaycallmesam)
One of the things I love about inbound marketing is that it can be implemented without a massive budget, unlike traditional marketing. As long as you're crafty and use your resources wisely, you can create professional, easy-to-digest content in a multitude of forms, such as blog articles, whitepapers, and videos.
This video by Wistia shows you how you can create an in-office video studio to shoot professional looking videos without having to shell out much money.
-From Virginia (@GinABus)
Okay don't get me wrong, I love inbound marketing just as the next guy. I also love that we can use inbound marketing blogs to talk about other things besides (gasp) inbound marketing. There's more to being an inbound marketer than just blogging, social media, calls-to-action and landing pages. It takes dedication, hard work, creativity, and productivity.
That's why this article on Copyblogger is one of my favorites. It tells a story you can relate to and gives you practical tips that you can apply for being more productive in 2014.
-From Jennifer (@jenbsanchez11)

This is a powerful article from McKinsey showing how digital marketing will interact with a consumer journey using already available technologies like Near Field Communication (NFC).
This article also highlights the heightened role the CMO must play to help other corporate leaders understand the importance of the consumer journey regardless of the industry they are in.
-From Roman (@kniahynyckyj)
What was your favorite blog article in 2013?
Photo Credit: Chrismatos ♥Too busy, sorry via Compfight cc