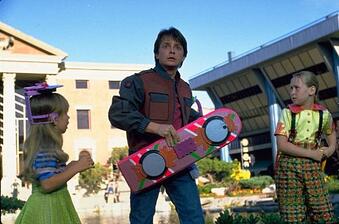 In just a few short days we will be saying goodbye to 2014 and welcoming 2015. CRAZY. According to 'Back to the Future Part II' we should have hover boards and flying cars in 2015, so we're a bit behind.
But have no fear, inbound marketing and website design continue to evolve every day. I can't wait to see what 2015 has in store. To prove once more that content is king and your website can't live without it, here are our top 10 blog posts of 2014. Which ones are your favorites?
1. 5 Reasons Why Your WordPress Website Is Too Damn Slow
2. [Infographic] The Phases of a Website ReDesign Project Plan
3. 6 Benefits of Integrating WordPress with Salesforce
4. Why Inbound.org is Better Than LinkedIn and 4 Features to Rave About
5. Friday Fails: How to Kill Your Career With LinkedIn
6. 8 WordPress Plugins Inbound Marketers Can't Live Without
7. 4 Benefits of Using Shopify With Your Inbound Website
8. 3 Reasons Mobile Websites Suck
9. HubSpot COS or WordPress - Key Decision Factors
10. Where a HubSpot User Can Benefit From Moz
Whether you're looking for design tips for your next website redesign or you keep hearing about Inbound Sally, be sure to subscribe to our inbound marketing blog in 2015.