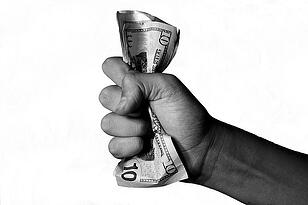 Are you currently running an inbound marketing campaign? Do you have an ad budget that you've considered applying to your inbound marketing efforts? If so, here are some scenarios where that budget may be useful:
Crazy Lead Goals
If your boss or CEO tells you he wants to jump organically from 70 leads last month to 500 leads this month, quit. Scratch that. Don't quit. Jobs are good things. Get some paid media working in your favor. Start a remarketing effort or buy access to a list that will be receptive to your advanced content offer. For example, a client of ours purchased access to a set of contacts from the American Society for Training & Development (ASTD). Notice I didn't say bought an email list. They bought access to a portion of the ASTD database so they could email a free book offer from their CEO. The result? Crazy leads. Crazy, I tell you. 1,000 in a month - which was unheard of for them. Cost can range anywhere from 10-100K or more, depending on the access and the market you are seeking.
First Page of Google
No you cannot write one blog and magically appear on the first page of Google for the keyword you're targeting. It doesn't work that way. You can, however, purchase a Google AdWord so that you appear on your desired keyword page above the organic results. Just be sure you set a daily budget in Google AdWords that you don't want to exceed. AdWords can get pricey.
Brand Alignment
If you're targeting Fortune 500 companies and want to position yourself as an elite thought leader to these companies, hang out where Fortune 500 execs hang out online - the Harvard Business Review (HBR) blog. That's exactly what one of our clients did. They purchased a display ad on the HBR blog to align their brand with the Harvard brand. They also got a good jolt of leads from the landing page the display ad was linked to.
There you go inbound friend. If you have cash for paid media and want to spend cash, these are three things to support the ramp up of your inbound marketing efforts.