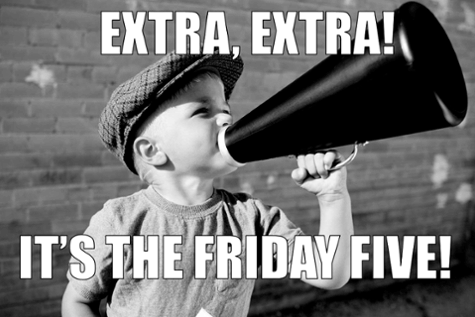 Time once again for The Friday 5: Five Headlines from Social Media, Inbound Marketing, SEO, and Web Design, the weekly roundup for keeping you current with the latest news, trends and tips that affect us all. In this this edition:
Hot tips for content marketing
Organize your social media for success
Twitter update for business
Social lead targeting is here
Tools for demographics
(CMI) Six years ago, in April 2007, Joe Pulizzi started the Junta42 blog with a post he wrote, entitled, Why Content Marketing? Over the course of these six years, the industry has changed dramatically, and Junta42 transformed into the Content Marketing Institute. To date, we have published over 1,600 posts on our site, covering everything from trends to how-to basics (Joe, himself, has written more than 715 of those posts). Now that's compelling content marketing!
(Heidi Cohen) On social media, spring cleaning is an annual ritual, when you discard old and/or outdated items while sprucing up and freshening your presence. This process enables you to get organized and be more effective going forward. In honor of the vernal equinox, here's a nine-step social media spring cleaning checklist to ensure that your social media presence, including your blog, is on track for success.
(Mashable) What can your business do in just 140 characters? Twitter wants to help you find out. Twitter relaunched Twitter for Business Monday, an online resource for businesses to learn the best practices in incorporating Twitter into their marketing efforts. Online lessons include everything from mastering the basics and building your community to how to use Twitter Ads self-service functionality.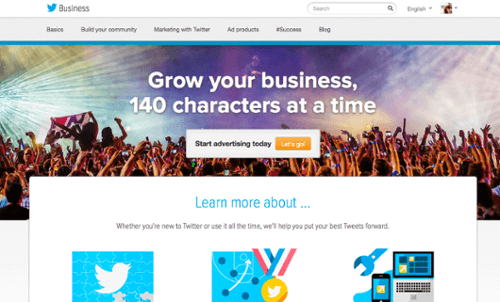 4. The Golden Age of Social Lead Targeting Has Arrived Fully
(Duct Tape Marketing) In the beginning, you know about five years ago, some smart sales types discovered the awesome power of mining social networks for leads. In a way it was like the early prospectors digging around and bumping into gold with little more than an idea and some hard work staking claims… But now we've moved past the point of crude social lead digging to a much more elegant phase in which prospective clients can be discovered, scored and nurtured using social networks and everyday relationship building tools.
(Small Business Trends) Many of us find ourselves with a bit of a problem. We have plenty of followers on our Twitter accounts, and yet we are getting next to no retweets, mentions or overall benefits from those followers. Because of that, many people think that the whole Twitter marketing thing is all hype. After all, they seem to be doing everything right but they have nothing to show for it except for a lot of wasted time, and more aggravation than it was worth.
***
If you liked this blog post, you should share it. If you really liked you'll probably like the information our whole team publishes—you should subscribe. And if you really, really, liked it, then you will like engaging with the likeable, knowledgeable, loveable bunch at Lynton through our social networks.