Houston HUGs - Hot And Heavy With A Whole Lotta Marketing Info
---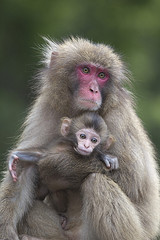 Last week, LyntonWeb had the pleasure of hosting Houston's monthly HubSpot User Group (HUGs) meetup where some of the Houston area's smartest marketing peeps got together in midtown at BlackFinn to enjoy a cold beer and discuss the latest topics in the world of inbound marketing. Here are three useful takeaways from the session to help you improve your marketing content!
1. Have a plan (Think of yourself as a publisher, not a marketer)
Get organized and create a content schedule up front! Josh Tabin, COO at Full Quota, told fellow marketers that "You need to understand who your buyer is, the topics that are important to the buyer at various stages in the buying process, and then create an editorial calendar that basically addresses specific topics at specific times. You need to think of yourselves as publishers, and not marketers, when it comes to inbound marketing. You're publishing content that is relevant to the buyer at a certain stage." Here's a useful content calendar template to help you jumpstart your editorial calendar.
2. Get everyone involved (and keep communication open!)
The people that are talking to your clients and customers on a regular basis are the ones that will have great ideas for content. Virginia Bussey, LyntonWeb Marketing Manager, reminded us to keep communication open for anyone in the company to give opinions and suggestions for content and blog post ideas. Look to social media to see what your customers are saying. If you're struggling with actually getting employees to create content, we have a great blog on how to get your staff to create irresistible content. Don't forget to speak to your leadership team and make sure they understand the importance and value of content.
3. Focus on quality and originality (and use keywords as your bait)
Your buyers want content that is original, thought-provoking, and they want to be challenged! They don't want to read something that is filled with SEO, keywords, and links. Katrice Svanda, Director of Business Development at Digital Impact, reminded us that "Keywords are essentially your bait that you use to pull people into your website, so you want to make sure that you use the right bait. Make sure you know how people are finding you and how you want them to find you. You can change the terminology of the keywords to reach different kinds of fish."
Do you think any of these tips will work for your company? What other ideas do you have for creating original content and attracting 'the right kind of fish'?
Masashi Mochida
via
Compfight
cc